If you're contemplating a cruise, you're probably also already dreaming about all of the food options onboard. The Norwegian Breakaway from Norwegian Cruise Line has a whopping 27 restaurants onboard, 9 of which are complimentary.  Choose from buffet style dining to three-course dining and everything in between.  Some of the options (O'Sheehan's Neighborhood Bar & Grill, Shanghai's Noodle Bar, The Manhattan Room) were briefly covered in the first part of my review of the Norwegian Breakaway.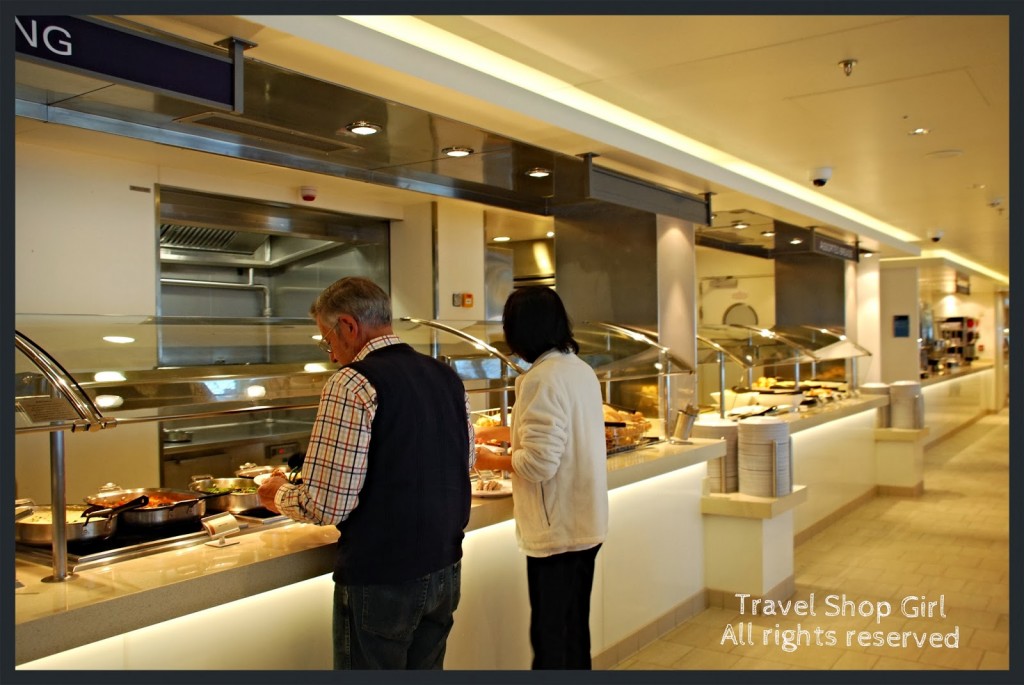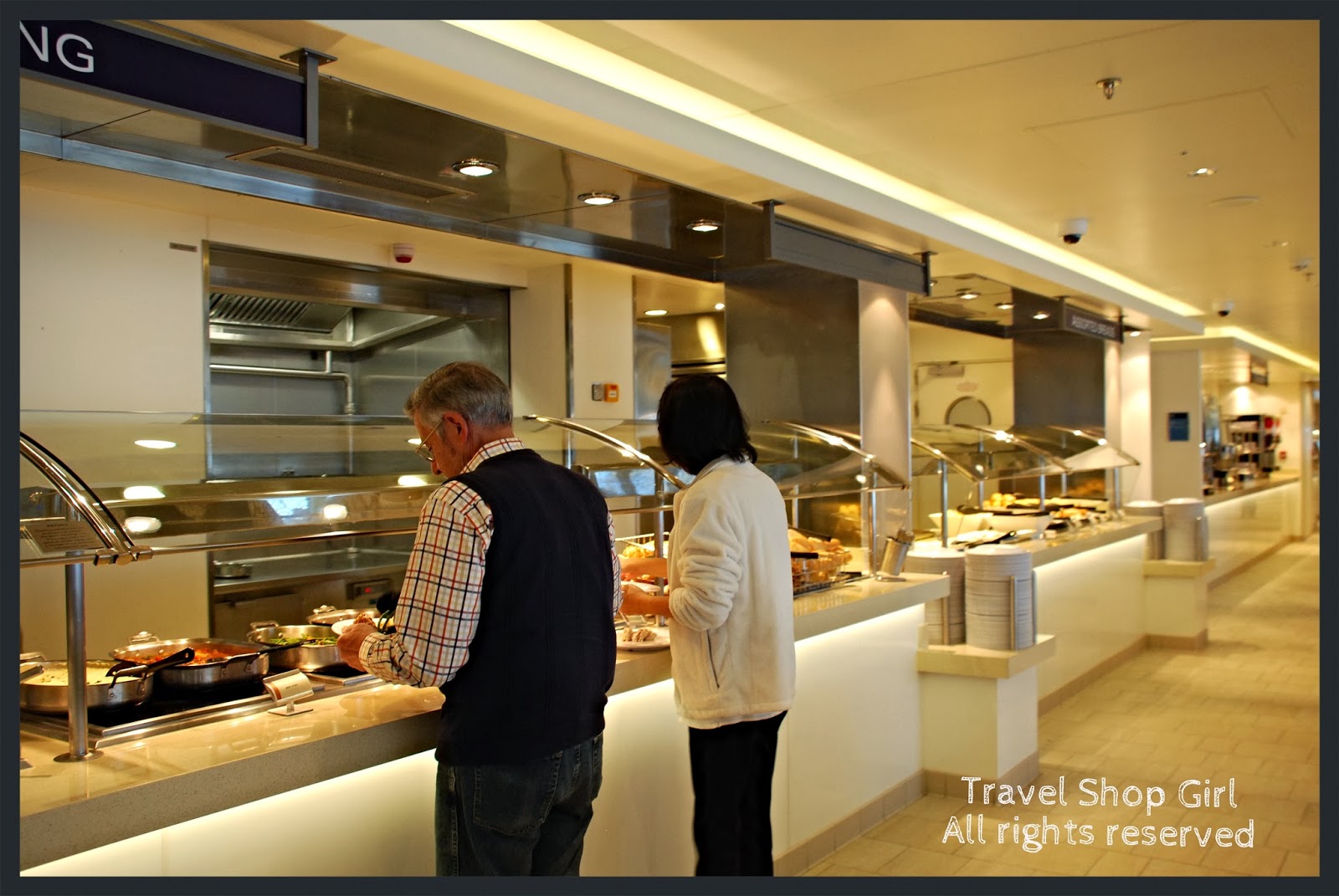 Garden Café: "Whatever you're craving, chances are you will find it at the Garden Café buffet. This complimentary, indoor restaurant serves up breakfast, lunch and dinner – and the floor-to-ceiling windows provide picturesque ocean views.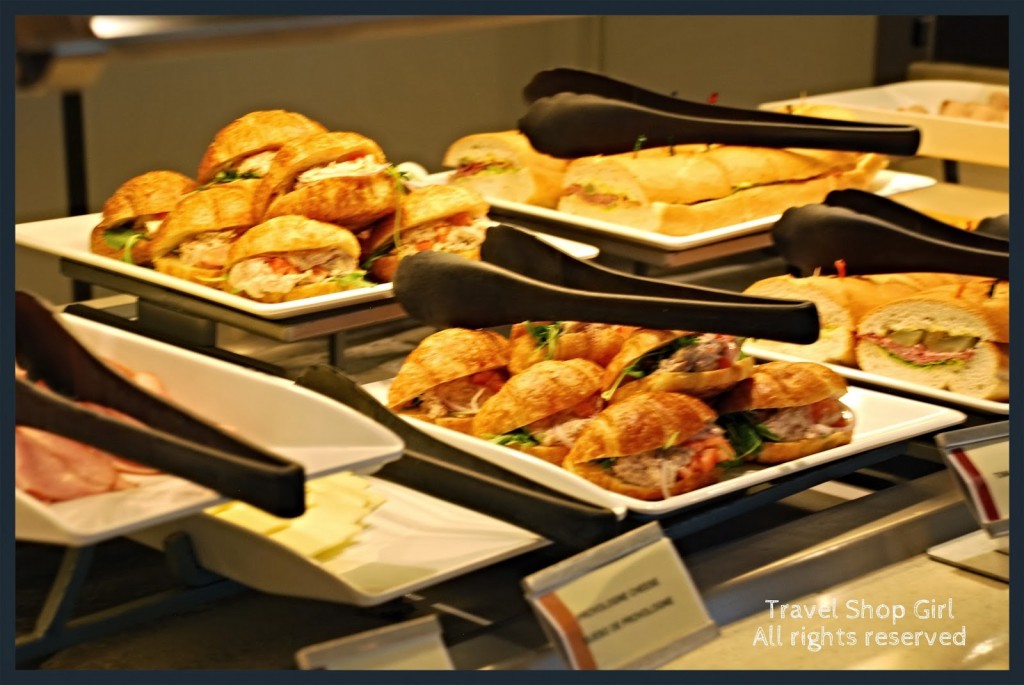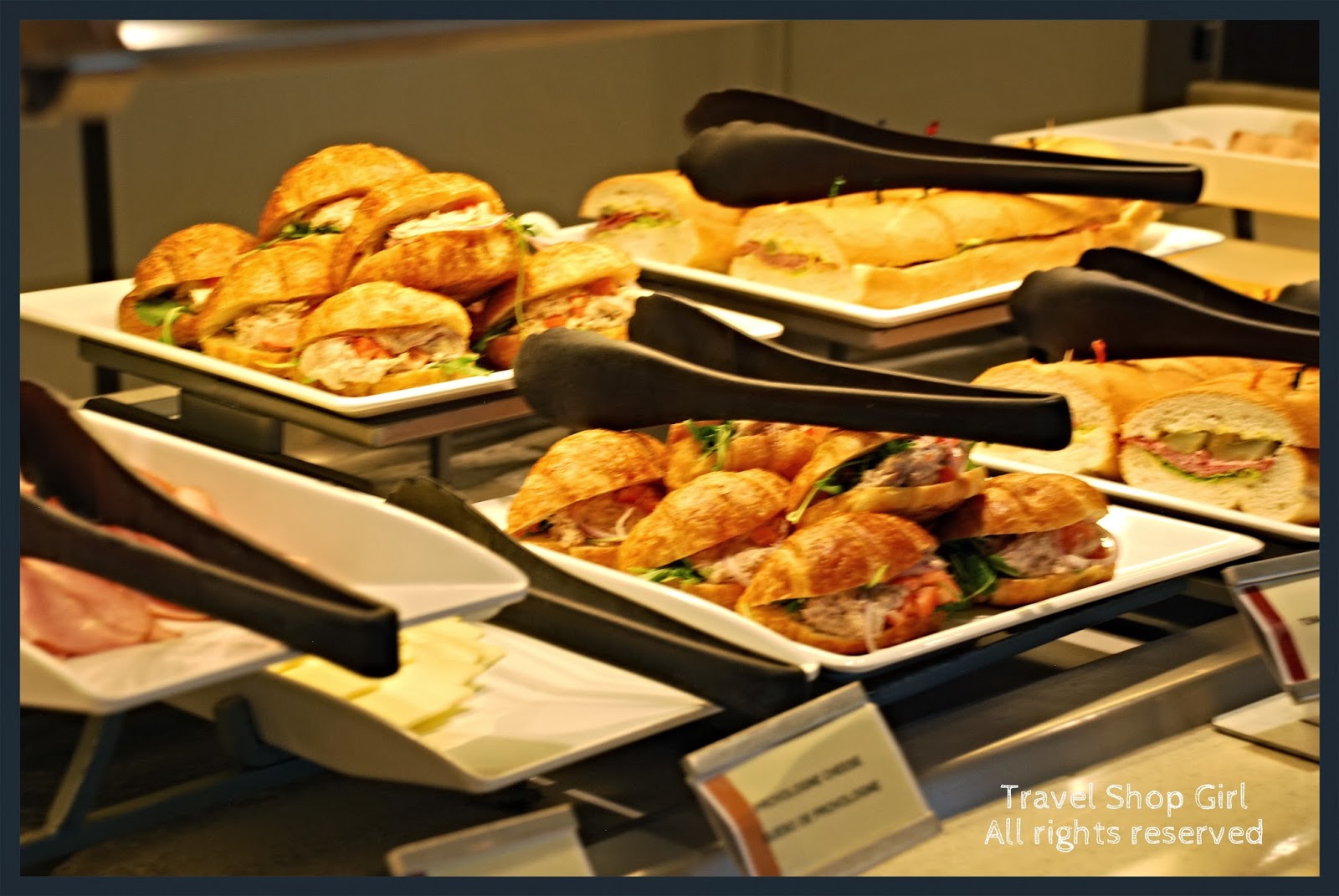 In addition to a variety of entrées and side dishes, you'll find our popular action stations featuring made-to-order omelets and waffles, an Italian pasta station, a carving station with freshly prepared meats sliced to your liking, grilled specialties, ethnic favorites, and a dessert area lined with sweet surprises.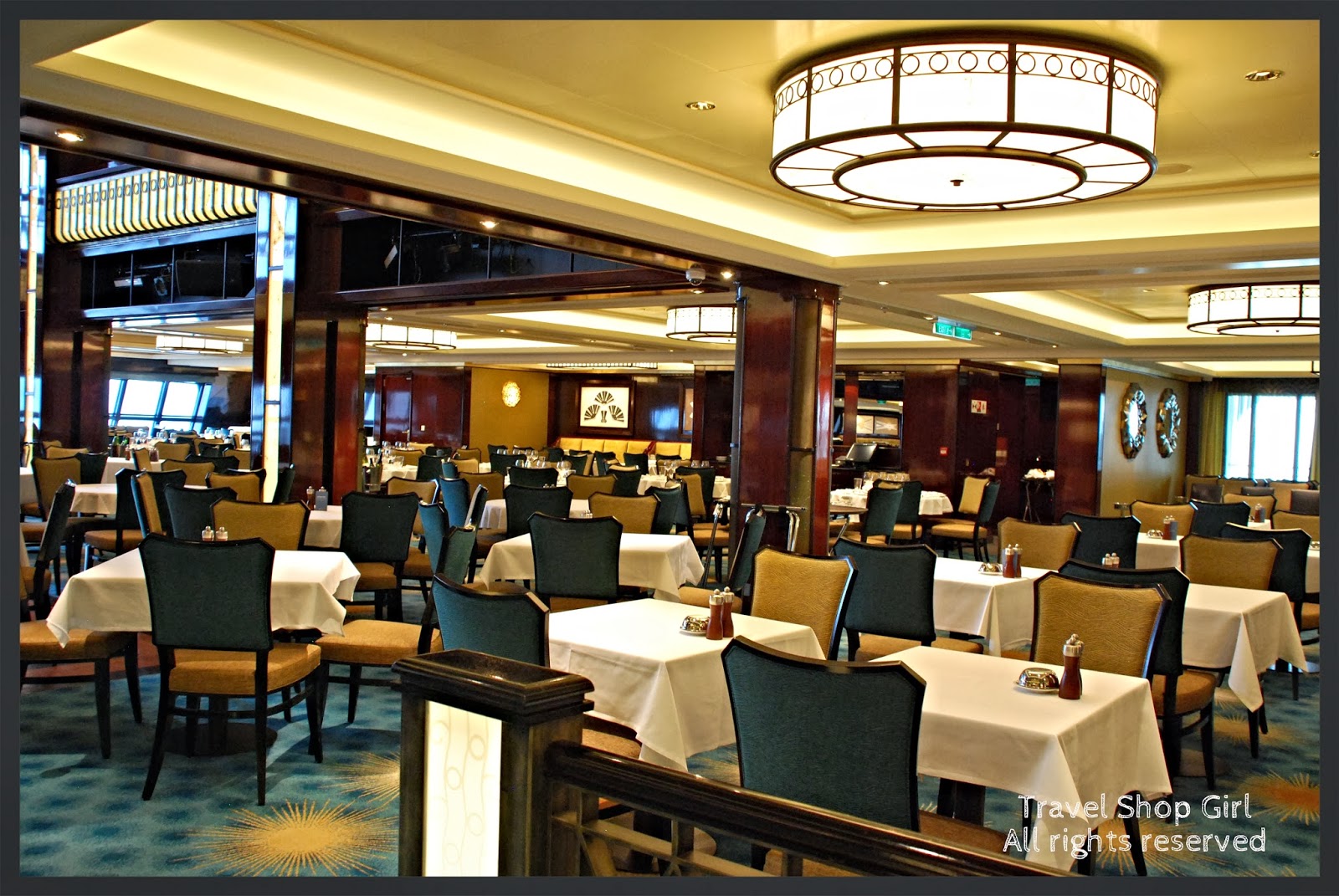 The Manhattan Room: One of three Main Dining Rooms aboard Norwegian Breakaway, The Manhattan Room is designed like a private New York City supper club. This is a guest favorite with its expansive dance floor and panoramic ocean views from two-story, floor-to-ceiling windows. Stylish fixtures complement the ambiance. Price per guest: Complimentary
Taste: Another complimentary option onboard the Norwegian Breakaway would be the main dining room. Choose from either Taste or Savor, conveniently located opposite one another on deck 6.  First is Taste,  which serves a variety of culinary delights to please every palate. With a menu that changes daily, you can enjoy a different culinary adventure with each visit to Taste.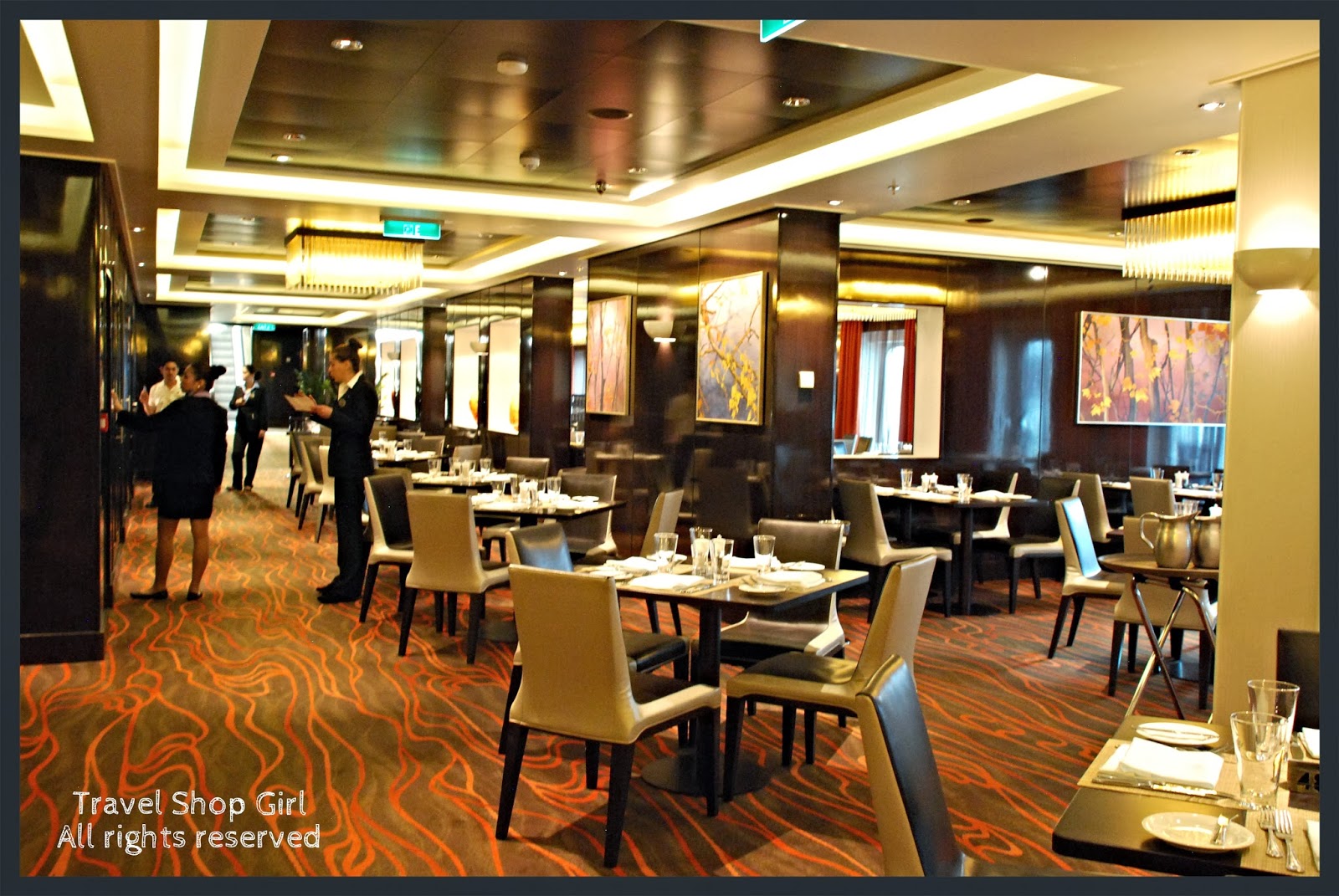 Savor: Opposite Taste is Savor, another complimentary main dining room available on the Norwegian Breakaway.   The decor of Savor has colors like the setting sun over a deep blue sea and the cuisine is traditional with a contemporary flair.
Le Bistro French Restaurant: If you've always dreamed of dining at a sidewalk café in France, Le Bistro can satisfy your craving.  There's also a new sidewalk-style dining option overlooking the social hub of 678 Ocean Place on deck six.  Price per guest: $20 adults/$10 children
Cagney's Steakhouse: If you're in the mood for a mouth watering steak, then Cagney's is the place for you. Cagney's is an American-style steakhouse located on deck 8.  For the meat lover there are choice cuts of Black Angus steaks including the traditional T-bone, Prime Rib, NY Strip, or Filet Mignon along with traditional side dishes like a baked Idaho potato, macaroni and cheese, onion rings, and creamed corn.  If you're not in the mood for red meat, other dishes are available like shrimp, sea bass, lobster, or lamb chops, and a wide range of starters and soups and salads.  Price per guest: $30 adults/$15 children
Moderno Churasscaria: Opposite Cagney's Steakhouse on deck 8 is a one of a kind restaurant, Moderno Churasscaria.  Did you know that Norwegian Cruise Line was the first cruise line to bring this concept to the high seas? Whether you dine indoors or out, your mouth will water as different grilled and slow-roasted meats are carved tableside. Use your Moderno Green and Red Place Card to control the carving. Moderno Signature Salad display is a traditional part of any churrascaria. You'll find a mouthwatering, bountiful selection of freshly prepared salads, artisan cheeses and more.  Price per guest: $20 adults/$10 children
La Cucina: For a more relaxed dining experience, consider La Cucina your casual, family-style Italian restaurant.  Whether you dine in the main restaurant, outdoors on The Waterfront, or even in the Atrium, you're sure to enjoy the pizza, pasta, risotto, steaks, and more. Price per guest: $15 adults/$7.50 children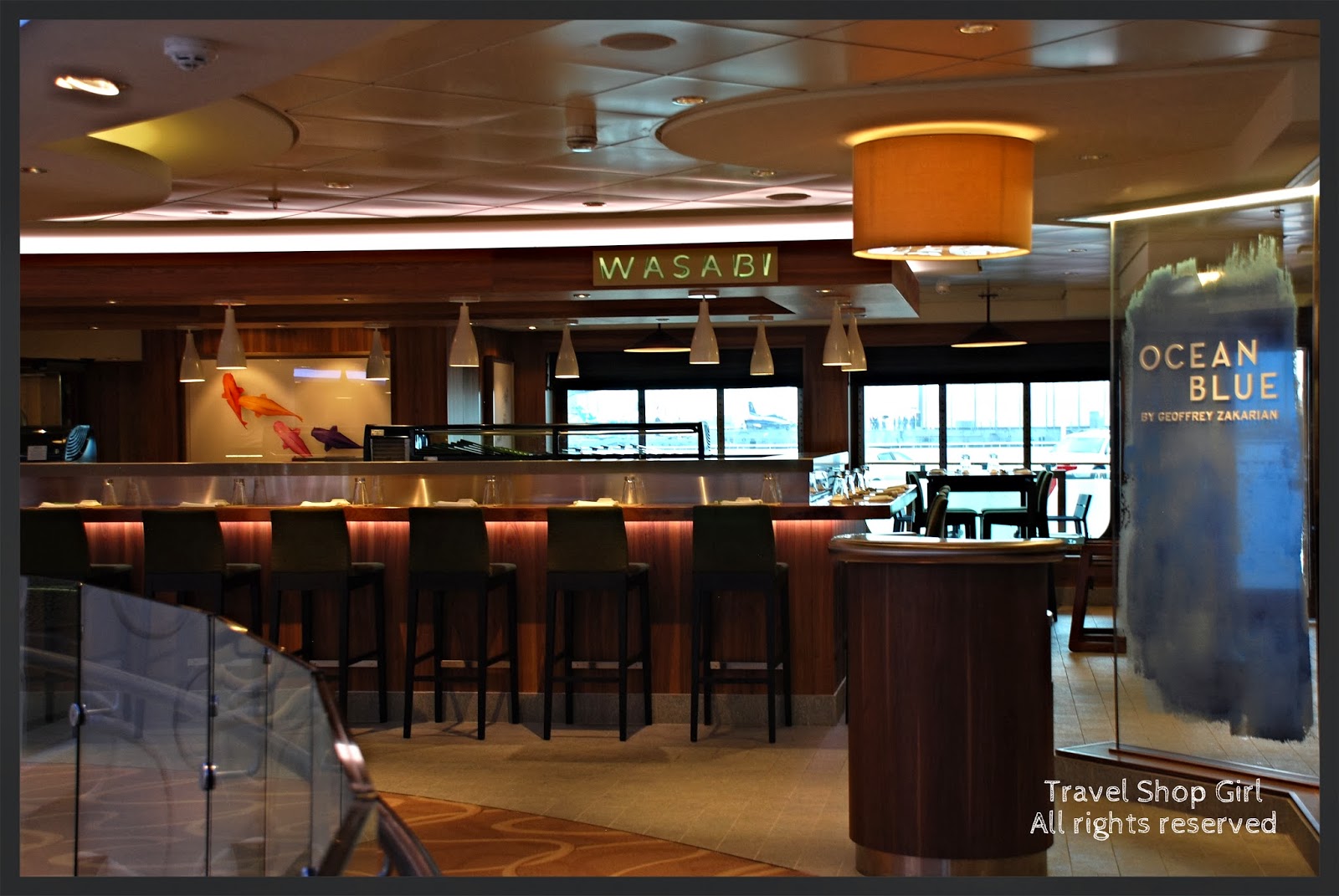 Ocean Blue by Geoffrey Zakarian: Ocean Blue is Norwegian Cruise Line's first-ever fine-dining seafood experience and is also a first for Chef Zakarian, who brings 25 plus years of award-winning style and passion for fine cuisine to Norwegian Cruise Line. Guests will be treated to a menu of refined seafood items prepared with the highest quality ingredients, a stellar wine list and of course, Zakarian's signature cocktails. Oceanside during the daytime hours, Ocean Blue on The Waterfront, where every table enjoys the breeze and views of the sea, will serve up casual "beachy" fare referencing Zakarian's love for classic shore favorites.  Price per guest: $49 adults/$24.50 children
Wasabi: Adjacent to Ocean Blue is Wasabi restaurant, a traditional sushi bar complete with a Yakitori grill. Guests may dine on a nice selection of popular sushi, sashimi and rolled favorites as well as a Sake menu. Price per guest: A la carte
The Raw Bar: Right beside Ocean Blue by Geoffrey Zakarian is The Raw Bar, Zakarian's take on his perfect meal – oysters and a glass of wine. Offering fresh crustaceans, crudos, shellfish and extensive wines by the glass, this bar allows guests to pull up for a snack or a meal, solo or with friends and simply enjoy the best that the ocean has to offer.  Price per guest: A la carte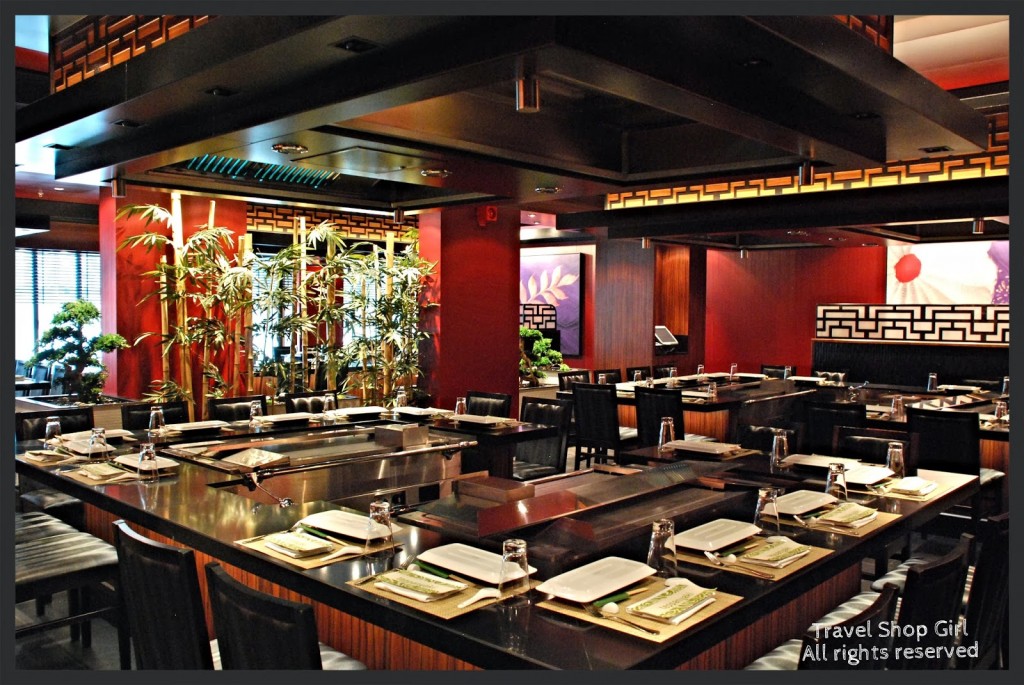 Teppanyaki: Flying shrimp. Onion volcanoes. Twirling knives. The sizzles and surprises never cease at Teppanyaki, an authentic Japanese Hibachi restaurant. Sit around a lively shared table as a skillful chef slices, chops, and grills steak, seafood, and chicken on a large steel grill right before your eyes. Price per guest: $25 adults/$12.50 children
Carlo's Bake Shop: Master Baker Buddy Valastro, star of the popular TLC television series "Cake Boss" and "Next Great Baker," has an extension of his family business, Carlo's Bake Shop on Norwegian Breakaway. Featuring all of the delicious treats and confections that the original bakery is known for, Carlo's Bake Shop will also give guests the opportunity to pre-order custom specialty cakes for celebrations such as birthdays and anniversaries. For a challenging and fun experience, Carlo's will offer cupcake decorating classes, where guests can learn some of Valastro's tricks of the trade.  Price per guest: A la carte
Café at the Atrium: Perhaps you're not necessarily hungry for a sit down meal, but thinking you might like a quick bite and since you're down on deck 6, why not stop in here?  Enjoy a pastry from Carlo's Bake Shop and a coffee.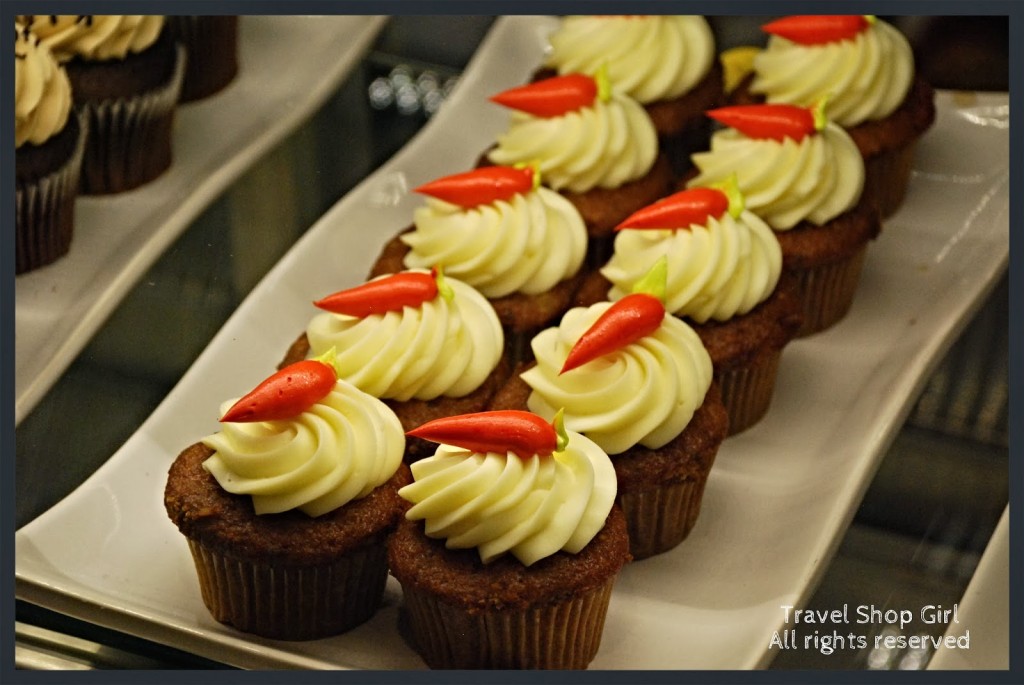 I definitely don't need to tell you why grabbing a pastry of any kind here is a good idea, do I?
Uptown Bar & Grill: Located on deck 16 just off the Aqua Park and close to the teen area, Uptown Bar & Grill is a complimentary casual restaurant where you can stop in and grab a quick bite and get right back to the action.
Dolce Gelato: Slow churned, dense and intense in flavor, gelato is Italy's answer to ice cream. Choose from a variety of flavors and drift off in sweet thoughts as you walk in the breeze along The Waterfront.  Price per guest: A la carte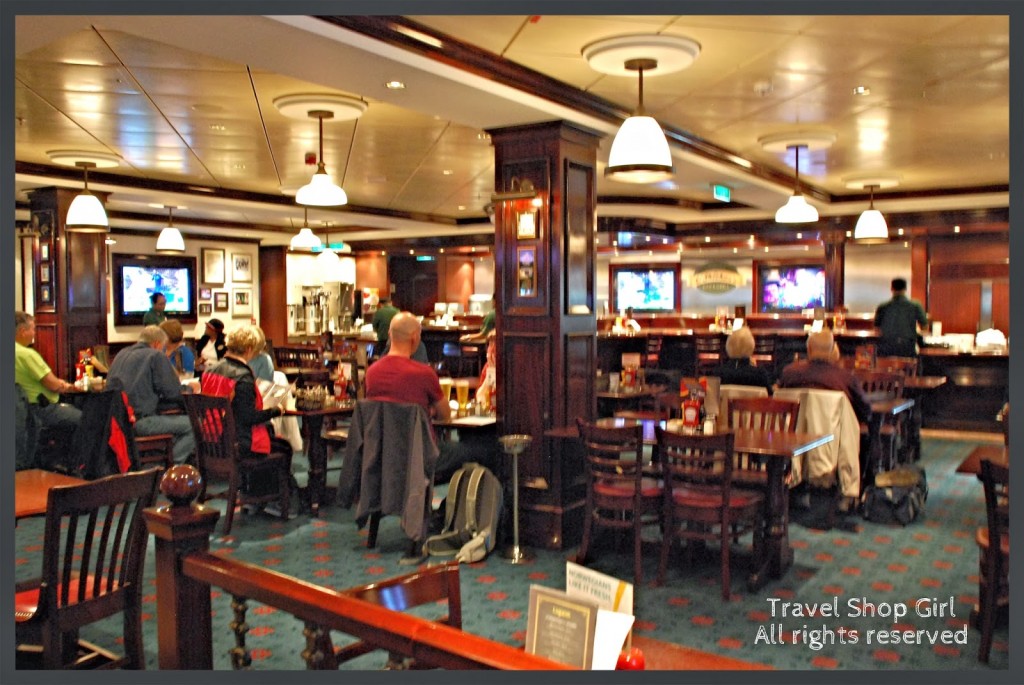 O'Sheehan's Neighborhood Bar & Grill: Located on deck 7 in the heart of the action at 678 Ocean Place, this is the place to be no matter what time of day. Serving up Irish/American classics 24/7 in a relaxed, pub atmosphere, O'Sheehan's is a guest favorite complete with billiards, darts, arcade games, TV's and a giant two-story screen for sports and movies.  Price per guest: Complimentary
Shanghai's Noodle Bar: Also on deck 7, Shanghai's is the perfect place to stop in and dine on noodles, dim sum, fried rice, and more.  Price per guest: A la carte
Pizza 24/7: The ocean's very first Pizza Delivery Service is offered 24 hours a day aboard Norwegian Breakaway. The Pizza Team is happy to deliver a piping hot, homemade pie with your favorite toppings directly to your table, your stateroom, or your favorite bar or lounge. Just ask your server or call room service to place your order.  Price per guest: $5
Room Service: If you can't come to the restaurant, don't worry because they'll bring the restaurant to you. The Room Service menu has a variety of items that can be prepared and brought to your stateroom. Room Service is available 24-hours a day although there is a delivery charge from Midnight – 5 am.
Feeling hungry yet?  You should be after reading about the abundance of dining options onboard the Norwegian Breakaway.  Next time we'll cover the bars and lounges before wrapping up our visit to this beautiful ship.