We all have our must have travel accessories that make our lives easier when on vacation. Here are just a few of mine that you can find from most online retailers like eBags.com, Target.com, Amazon.com or any big box store.
1. Toiletry Kit
I opted for a pack flat toiletry kit and this one is my favorite travel accessories. I can squeeze everything into the different compartments, including makeup, and it packs flat. I pack my suitcase and throw this in at the end and it always fits.
2. Packing Cubes
My husband thinks I am crazy, but I love packing cubes. I can pack the cubes up, throw them in my suitcase, and when I arrive at my destination, I can pull my cubes out and stick them in a drawer and I am unpacked! It makes life much easier.
They come in different sizes for different sized items, too. Also makes it easier when going through security if they have to open your bag since they can take each cube and open it without having to have some go through all your clothes.
3. Luggage Locks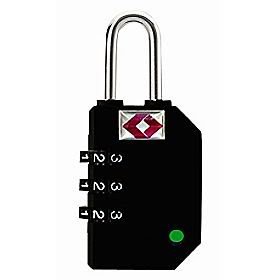 Yes, you probably already own these, but are they reliable and are they TSA approved locks? There is nothing worse than having a lock that won't open and you have to figure out how to break it open while on vacation – this just happened to us. Buy a name brand luggage lock and now they even have a unique status changing window that alerts you if your lock has been opened with a TSA secured tool or by an unauthorized person using a counterfeit device.
4. Passport Wallet
When traveling alone or with my family, I like knowing I have one place to put my passport, my license, boarding passes, and other important information. This way when I arrive at my destination, I can put it immediately into the safe and not stress about where my passport is and if I put it away. They come in different styles, colors, and prices, but I prefer the kind with a zipper so nothing falls out.
5. Power Strip
This has been a lifesaver whether on a cruise or in a hotel. Plug this mini surge protector with USB charger into the outlet and you instantly have 3 AC outlets and 2 USB ports. We plug our iPhones, iPods, iPad, or flat iron as well as other electrical items to charge while traveling and now no more complaining.
This Belkin product can be found at most large stores like Target or Walmart. This will become one of your favorite travel accessories of all time.
6. Adapter/Converter
If you plan on traveling out of the country, you will want to invest in an adapter or converter. Plug this into the outlet and your electronics will work in the country of your choice. You don't have to spend a lot of money on these because they all basically do the same thing.
7. Tide to Go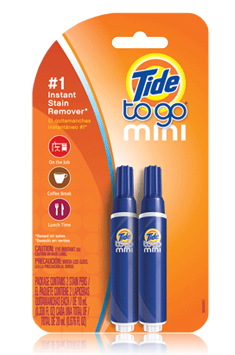 Inevitably while on vacation, someone spills food or a drink on themselves and you don't have access to a washer. I love these Tide to Go pens and now they have the minis to take up less space in your luggage.
8. Tide Smart Design Space Fresheners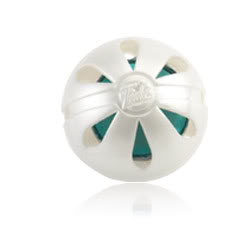 These are designed to be placed in your closet or storage or pretty much anywhere where you need to freshen up the smell. We pack these one to a suitcase and inside shoes when we arrive at our destination. Great for smelly sneakers or shoes or when traveling with a stinky shoes or people.
9. Clothespins
This may seem strange, but we like to carry several clothespins with us. After working out or swimming, we clip our clothes to a chair on the balcony on a ship or resort and our clothes don't fly away. We can also clip important notes to leave for one another in a visible place if we want to leave a note for someone.
10. Travel First Aid Kit
An inexpensive travel first aid kit might cost a mere $5, but can save you plenty of time and stress while on vacation when looking for a Bandaid or a Tylenol. This is one of those plan ahead and you might not need it, but better to have it than to try and find a first aid kit while sunning on a beach. You could also buy first aid kits in the UK from companies like Seton, to have a fully packed and organized first aid kit, which is ready for when you need it!
This is certainly not a complete list, but a place to start. What are your favorite travel accessories? Traveling soon? Check out my Travel Tips section on the Travel Shop Girl website.