As much as we all want to believe we are organized, the truth is that not everyone is going to plan their vacation years in advance.  Although I would like to have every facet of my life well laid out, I will freely admit that's simply not my life.  When it comes to cruising, some people like to plan their cruise and book it as far in advance as possible while others will wait until the very last minute.  Which one is more like you and which one is better?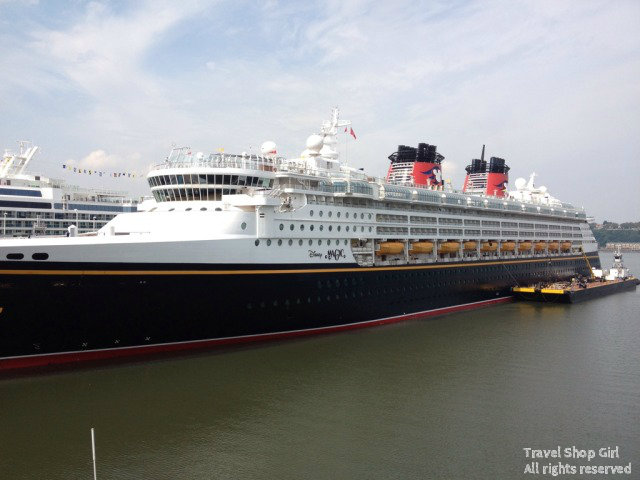 Let's get this out of the way first: One is not going to be the better choice for everyone over the other.  There can be advantages to booking well in advance, while conversely, there can be advantages for waiting until the last minute.
Booking in Advance:

Pros:
1. You get to choose where exactly on the ship you want your cabin to be located.  If you plan far enough in advance, you will have the absolute best choice of cabins and locations.
2. When new ships are open for booking, although the cruise might be a year or two off in the future, you will have plenty of time to plan every aspect of your cruise well in advance from flights, hotels, excursions, and onboard activities.
3. Booking new ships also means that you might get the best rate vs. waiting as you can beat the impending rush on reservations.  For example, if you were lucky enough to book during the Royal Caribbean Crown & Anchor Society pre-sale for the Quantum of the Seas, you might notice that the prices after the pre-sale went way up.
4. Why wait until a few months before you think you might take a vacation when you can put it in your calendar far in advance?  Perhaps we've become accustomed to planning at the last minute, but make a decision to honor your days off and plan it ahead of time so your family and employer know that you mean business when it comes to vacation.
5. Perfect for anyone who is a planner and likes to get every detail organized well in advance.

Cons:
1. When booking far in advance, you might find the cruise pricing is higher than you might want to pay.  That's ok! Don't panic!  If you're working with your travel agent, ask them to check on fare pricing periodically, but especially before final payment.  If the price falls, most cruise lines will honor the reduced pricing for you.
2. No one wants to have to pay money down on a cruise vacation that they might or not eventually take. Check with your travel agent or cruise line about their cancellation policies before you book to ensure that you will get your money back should you decide to cancel.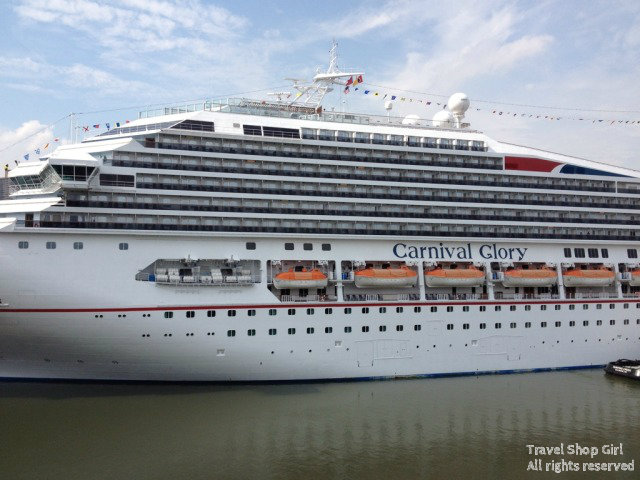 Booking at the Last Minute:
Pros:
1. Last minute bookings might offer you a great rate that will seem to irresistible to resist.  An otherwise expensive cruise might suddenly become far more economical as the cruise line makes cabins available at a less expensive price in order for the ship to sail at 100% capacity.
2. Nothing beats a spontaneous vacation and who wouldn't like to go on a cruise tomorrow?
3. Great for the impulsive, last minute traveler.
Cons:
1. Although you might get a great rate, don't hold out hopes for that perfect mid-ship or aft-facing balcony cabin.  More likely than not you'll be spending your cruise vacation in an inside cabin.  If that works for you and your needs, then it shouldn't be a problem.
2. Don't always expect a huge price difference with booking at the last minute.  Cruise lines want those cruise ships filled to 100% capacity and they will do what they can well in advance of sailing to ensure that the ship is filled.
3. If you're sailing from your home port nearby, you can probably get there easily.  But if you have to fly, last minute airfare can be horrendous and thereby offsetting the amount you saved on your cruise.  Choose wisely before committing 100%.
Which kind of cruiser are you? Last minute or do you plan ahead? Regardless of which one you are, we all know how know how great cruising is so in the end, no one really loses out. With views like this, why would you not want to cruise?