Always open to the idea of taking off for an adventure at the last second, I recently traveled to Nuremberg, Germany where I spent some quality time before embarking on my first ever river cruise with Viking River Cruises. So if you're visiting Nuremberg, Germany before a cruise, read on.
But first, where exactly is Nuremberg? From the tourismus.nuernberg.de website:
Nuremberg with a population of 500,000 is the nucleus of the metropolitan region at the heart of Europe. Laying in southern Germany Nuremberg is at the halfway point between Munich and Frankfurt with easy access routes by road, rail, air and ship.
With so much to offer, Nuremberg offers travelers of all ages an abundance of interesting activities from art and culture, shopping, dining. and so much more throughout the year.  Whether you're interested in Medieval Nuremberg, Nuremberg's historical significance in modern history, architecture, photography, or even a zoo, Nuremberg has something for you.  For pre-cruise guests, Nuremberg is an ideal destination to visit to recoup from jet lag and ready yourself before your cruise.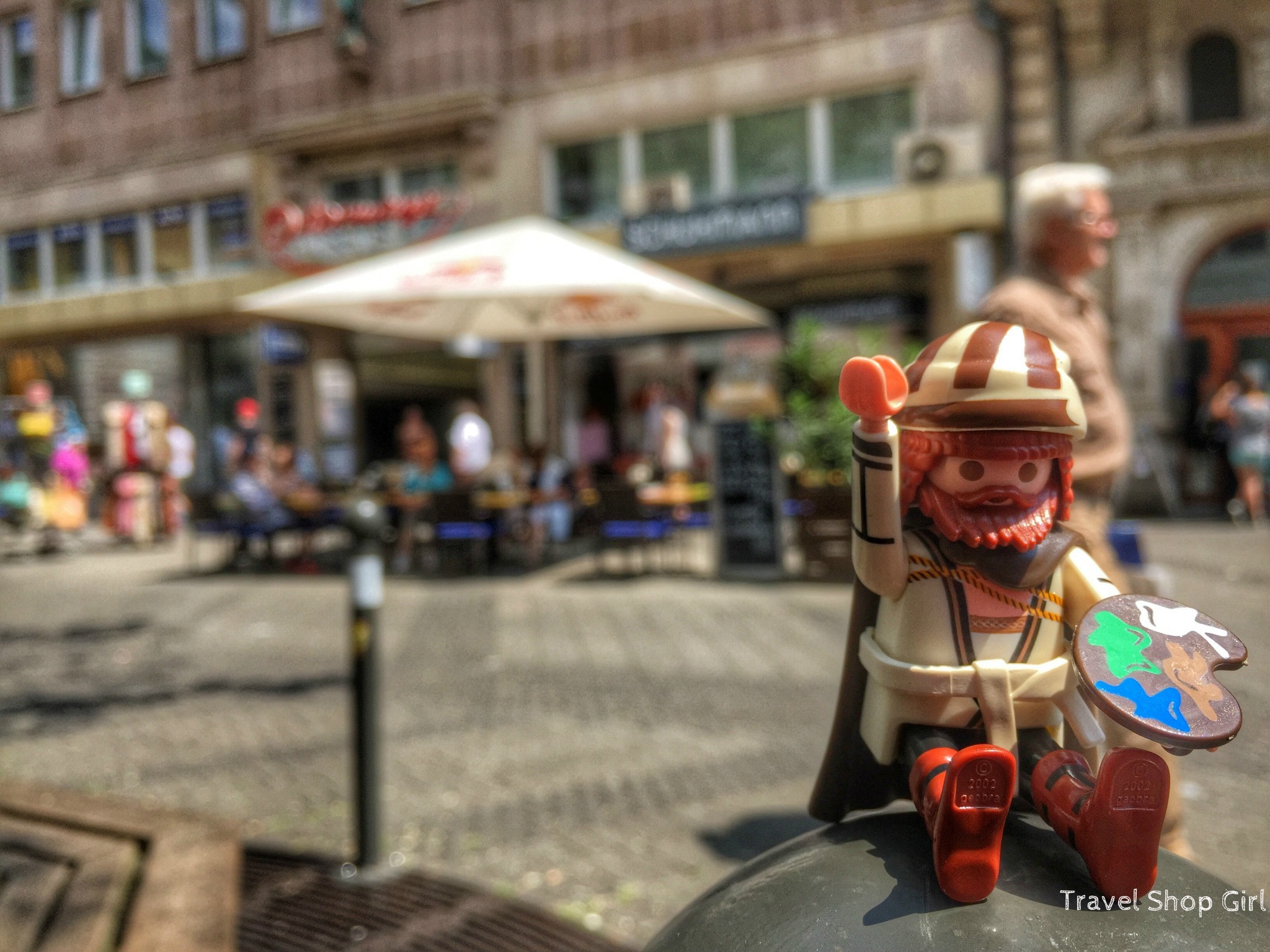 My stay would be short in Nuremberg, but I enjoyed every minute.  Are you on Instagram or Twitter? Check out the hashtag #meandmyduerer to see my pics with Albrecht Dürer, my new little friend, as well as other posts throughout my travels. Albrecht Dürer was a famous painter, printmaker, mathematician, and theorist who was born in Nuremberg.  While his works are seen in museums around the world, the most famous artist of the Renaissance made his way back to Nuremberg after traveling the world, but eventually made his way back home.  You can even visit the Albrecht-Dürer house, which is part of the Albrecht-Dürer Trail, to gain more insight on this interesting son of Nuremberg.
Next up we will become acquainted with all that Nuremberg has to offer during the day and at night.
*********************************************************************************************
*While Tourism Nuremberg  generously provided me with information and my accommodations during my stay in Nuremberg, all opinions and photographs are my own.*