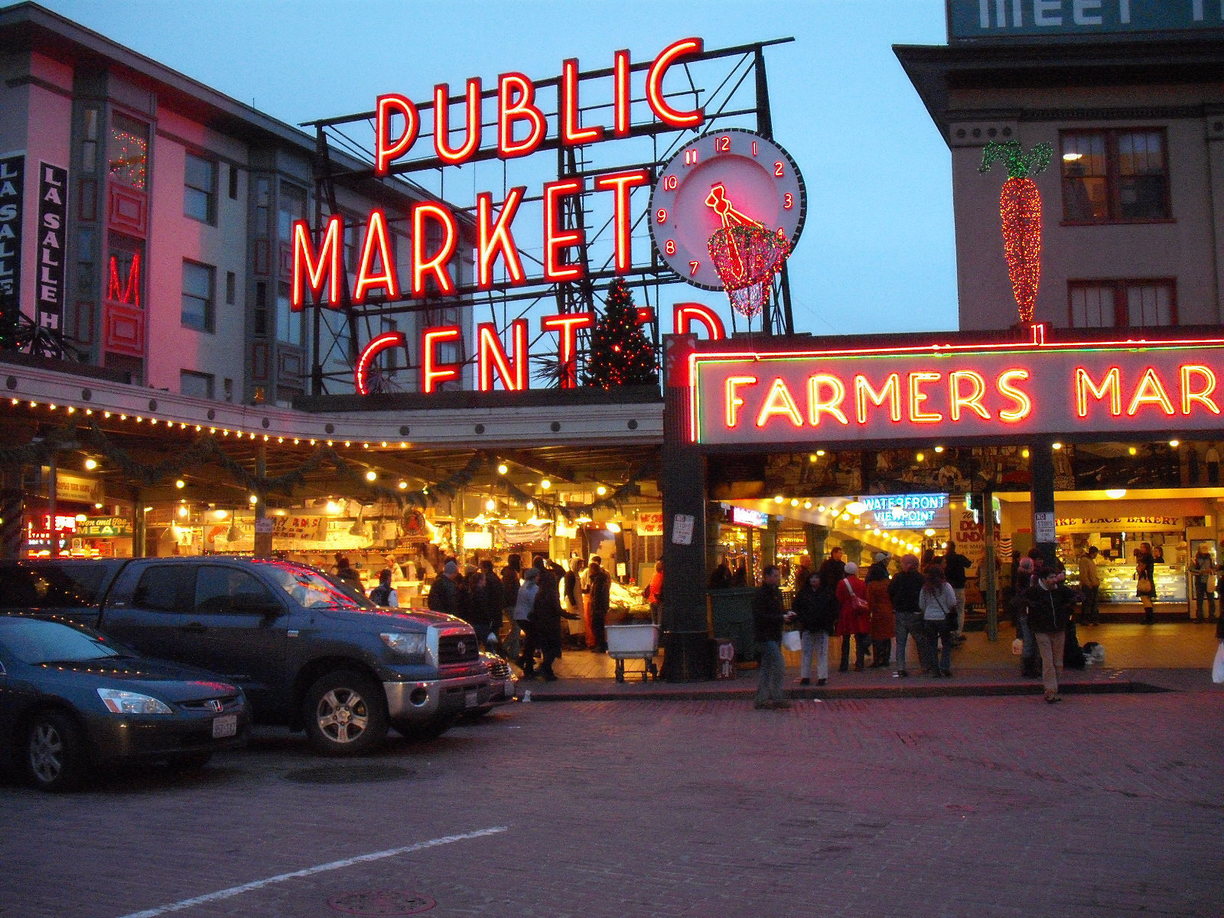 Have you ever considered taking a trip to Washington state? Did you know that Washington is the eighteenth largest state in the country? While 60% of the population live in the Seattle area, nature lovers flock to Washington to witness the deep fjords, the inlet and islands along the Pacific Ocean, the mountain ranges, and so much more. If you're planning a visit to the Pacific Northwest, definitely check out these boutique hotels in Washington.
Craft Brews and More in Bellevue
If you're visiting Seattle, but would rather stay outside of the city, then you might want to consider staying in Bellevue, Seattle's largest suburb. Where should you stay? Why not the Sheraton Bellevue Hotel, located only 20 minutes from the Seattle/Tacoma International Airport. With a choice of guest rooms, including Club Level, guests can enjoy their stay in Washington along with complimentary 24-hour access to high-speed internet. Don't forget to stop in at the lobby bar and enjoy a local craft brew, select wine, and small plates that are designed to pair perfectly together.
Luxury in Kirkland
For luxury lovers, a visit to the Woodmark Hotel and Still Spa might be the perfect match. For those looking for peace and quiet surrounded by luxury, the Woodmark Hotel is just that. Located on the shores of Lake Washington, the Woodmark Hotel is perfect for a vacation getaway, destination wedding, or romantic vacation in Carillon Point. Let nature be your guide as you breathe in fresh air and feel your body relax after only minutes upon arriving at Woodmark Hotel and Still Spa.
Wine, Spa, and Caves
Perched high above the Columbia River sits Cave B Estate Winery & Resort, which is definitely like no other resort you've ever visited. Guests can choose from traditional guest rooms, stand-alone Cliffehouses, Cavern rooms with spectacular basalt rock "cave like" entrances, suites, or even one of the 25 Desert Yurts. Don't forget to visit the Cave B Estate Winery, an award-winning boutique winery, too. Enjoy a glass of Cabernet Sauvignon or Malbec, dine in Tendril Restaurant, and maybe even treat yourself to a spa treatment at the Spa at Cave B Resort.
Close to the Airport and Seattle
No one wants to get stuck at the airport, right? Whether you're flying in or out of Seattle-Tacoma International Airport, there's nothing better than a big comfortable bed and lots of great amenities like those at Doubletree by Hilton Seattle Airport. We're talking complimentary Wi-Fi, complimentary airport shuttle, three restaurants, one lounge, and even a nightclub on the property.
Full Service Casino Resort
Thinking about winning a little with Lady Luck? Then Emerald Queen Hotel & Casino in Fife, Washington is the resort for you to visit when you visit the Pacific Northwest. With a variety of table games, slot machines, shows, nightclubs, and dining, you can't possibly be bored on your vacation in Washington if you stay here.
Whether you're looking for nature and relaxation, luxury and spa services, craft beer, or award-winning wines, the Pacific Northwest and Washington state give you all that and much more.
Check out www.travelshopgirl.com for more posts including those I've contributed to Hipmunk like A Few of the Best Boutique Beach Hotels in Sunny Florida and many others. Follow along by subscribing to the blog or on social media like Instagram, Twitter, or Facebook for all the latest stories, pics, and videos of my world adventures.