Paris, Florence, Madrid, New York, these are cities that come to mind when many people think of the great food cities in the world; and while they might be right (especially for sit-down meals) they're forgetting about one of the best street food cities in the world: Bangkok, Thailand.
The streets of Bangkok are a walk-able smorgasbord of delicious treats you'll never match. Food trucks line the streets, each with their own lines filled with regulars waiting to tap into the inexpensive local fare that awaits. Many of these little shops and stalls do offer some seating, usually in the form of picnic-style benches or bars. If you're visiting and not simply grabbing a quick bite in transit, take advantage of the opportunity to mingle with the locals. I recommend grabbing something to-go, a small aperitif such as a pork or chicken satay, and snack on it as you travel the streets and see the sights.  Then when you've finished, you can stop into the next place you pass. Think of it as a street-food barcrawl.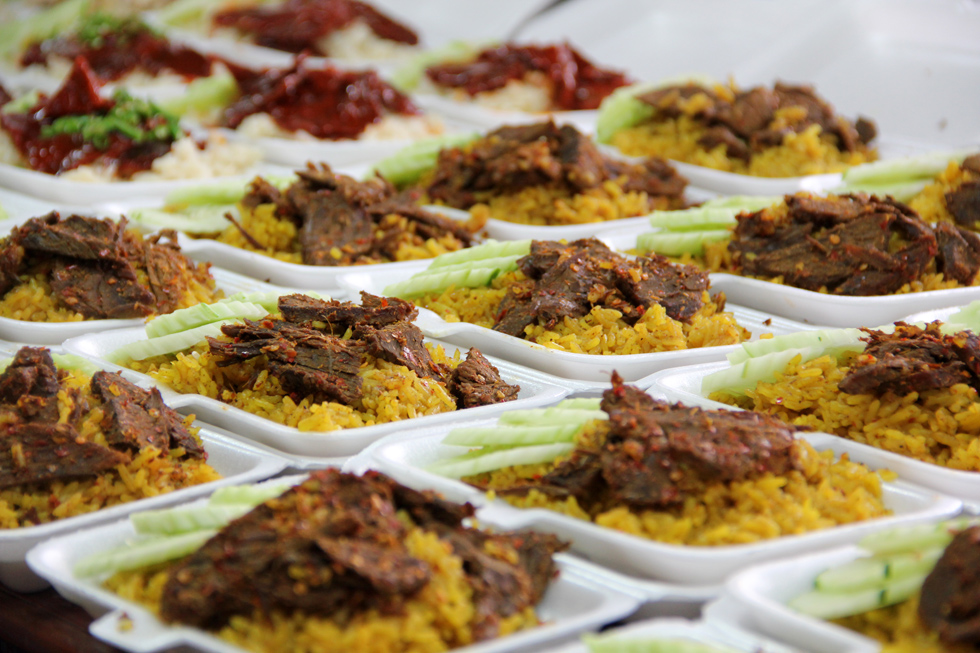 Within Bangkok there are a wealth of different cultures and cuisines to experience so you needn't linger on the same street too long. Among the most popular destinations in Bangkok, Khao Sarn Road is like a combination of Bourbon Street and Times Square: a bustling, albeit touristy section of old Bangkok called Banglamphu, this neighborhood is renowned for their noodle dishes. Try the drunken noodles, or Pad Khee Mao, a stir-fried dish loaded with garlic, basil and chilis, available with or without meat. Nearer to the Chaophraya River, you can find stalls serving  Sukhothai noodles- thinner noodles cooked in pork broth with green beans, tamarind and palm sugar, then topped with crunchy peanuts.
For arguably the best satay in Thailand you'll want to check out Hualampong Station. Satays, , are succulent skewers of meat marinated in a coconut cream, grilled and then drizzled in a sweet-sour-spicy-salty sauce. In Thailand satay usually consists of pork or liver, but in Malaysia they chicken or goat meat is more common. Visit stalls that advertise Malaysian-style cuisine to try a wider variety of offerings.
As you might imagine, Bangkok does have its share of exotic, unusual items available amidst the more traditional fare. Night markets feature skewers of roasted crickets, grasshoppers, cockroaches and scoops of pan-fried ants. While it may seem a bit unusual by Western standards, locals in rural Thailand have been living on such delicacies for generations.  You'd be remiss if you didn't sample at least one of these traditional favorites on your trip. Follow the crowd to find the stall with the freshest morsels, add a sprinkle of salt and chili powder, and dig in. You only live once!
Bangkok offers so many food opportunities, from exotic cuisine, to traditional fare, to an unusual twist on the familiar, such as the wok-fried oyster omelet or their banana-pancakes. A virtually inexhaustible supply of new dishes and flavors awaits you on the streets of Bangkok.
This is a guest post by Adam Franklin
About the Author: Adam Franklin is a traveling foodie who recently returned from a backpacking trip in Southeast Asia. When he's not traveling, you can find Adam reviewing Thai spices and recipes online.