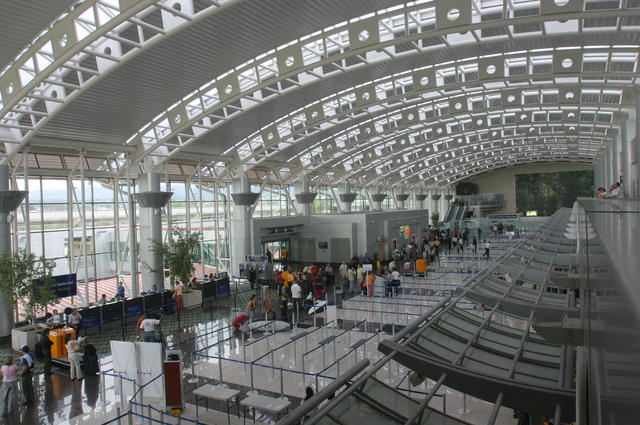 After four months in Mexico and then Costa Rica volunteering, I was ready to return home and needed to travel out of San Jose. If you're flying out of Costa Rica's Airport and you are using tours similar to if you decided to visit www.buenavistadelrincon.com before your adventure then here are a few tips for you. There are several things that one must know in order to get through Juan Santamaria International Airport (SJO) efficiently. I had a long wait at the airport and thought I would share some of my thoughts in an effort to maybe help someone else who might be traveling in and out of Costa Rica soon.
Costa Rica now charges travelers an exit tax of $29 or ?15,428.19. Keep in mind that the currency exchange rate fluctuates daily. The best way to handle paying the exit tax is to try to arrive at the airport early because there is only one desk that services the whole airport. The airport does suggest that you arrive at least three hours early for your flight. After paying your exit tax you will get an exit customs form to complete and turn in that is similar to one you might have seen used to enter the United States and is in both Spanish and English.
After paying the exit tax, you'll go to your individual airline service desk where you can then check in your bag and receive your airline tickets. Every sign at the airport is in both English and Spanish. From ticketing you'll head to the security area. Security in Costa Rica is much faster and simpler than it is in the U.S. You aren't required to take your shoes off and laptops can stay in their bag and go in the same bin as your belt, and phone. However, you'll have to make sure you have nothing in your pockets.
---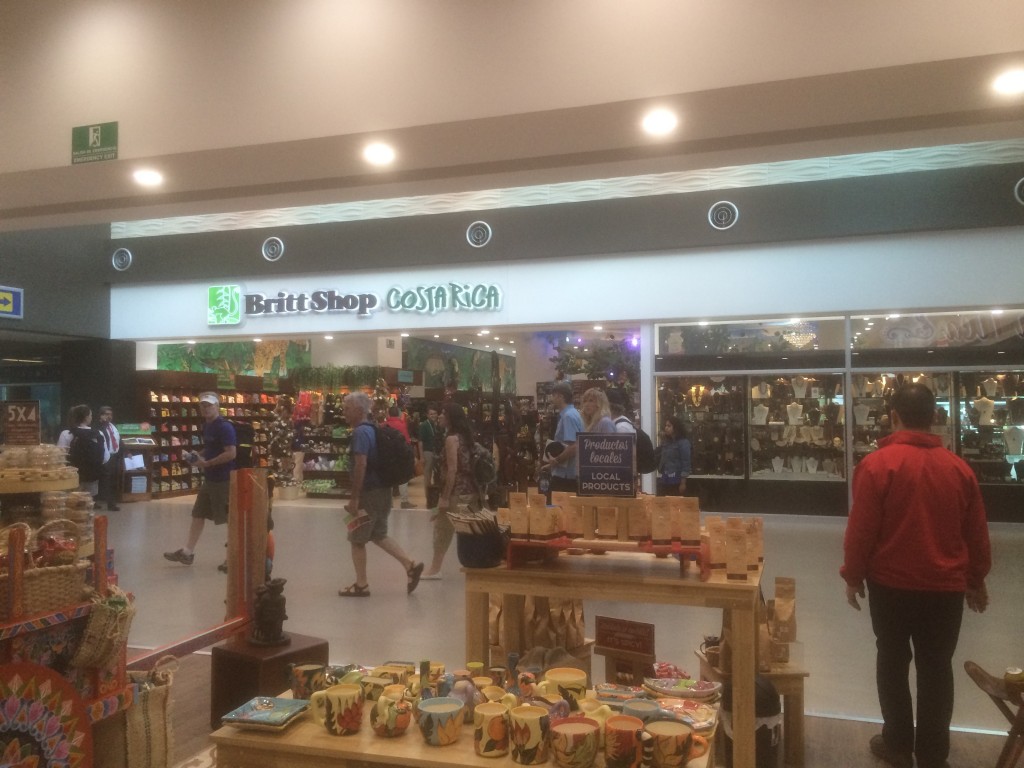 Once through security, the first thing you'll see as you go up the ramp/hallway are several different souvenir shops if you need to grab a gift or souvenir.
---
From this area you can go left if you want to visit the food court. There's a KFC, Quiznos, Malinche, Smash Burger, TCBY, CinnaBun, Centenario Bar & Café, and a Café Britt Coffee Shop in the food court area if you're looking to grab a quick bite before you board your flight.
If you turn right, there is a currency exchange desk available if you need to exchange money.
If you follow this hallway to its end, It will lead you directly to your respective gate area. While you wait for your flight, you can also enjoy the free WiFi.
I found the airport to be clean, easy to navigate, and definitely one of the easier airports I've had to travel through. It was also safe and comfortable during my long wait to board my plane. I can't wait to return to Costa Rica as it is one of the most beautiful countries I have ever visited. I've even begun looking at a large number of real estate listings in Playas del Coco as I'm desperate to own my property out here. There's something about Costa Rica that just fills me with joy. I can't stop talking about it with everyone I meet. My friends are already getting annoyed by how much I talk about it but I can't help it. Since I've come home, all I can think about is the beauty of this country and I just want to go back to spend all day relaxing on the beach. I'm all about the Pura Vida life!
——————————————————————————————-
This was a guest post by Cris Wein who recently returned to the U.S. after volunteering abroad in Mexico and Costa Rica through IVHQ.