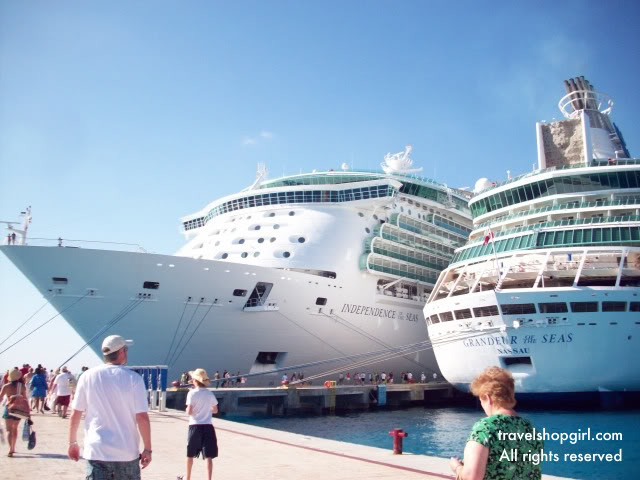 Are you a cruise lover or a cruise hater? The topic of cruising is one that completely polarizes people. You either like them or you don't and most people will tell you exactly why. Unfortunately, as with most things in life, the people who have had bad experiences may be the ones who talk the loudest. This can directly influence others who might be thinking about taking a cruise to avoid a cruise vacation altogether. Throughout this blog you can find a multitude of posts about cruising and why I think cruising is a great vacation.  As far as overall value, very few vacations can compare to cruising. So here are a few reasons why a cruise is a great overall value.
*Your cruise fare includes accommodations, food, and entertainment. Yes, you'll have other expenses, but before you ever board the cruise ship, you'll have paid your cruise fare in full. Your expenses once on board can include drinks (alcohol or specialty drinks, like coffee drinks); specialty dining; purchases from the stores onboard; photographs from the onboard photographer; spa and fitness expenses; excursions; casino; and more.
*Food: We're talking food of all different kinds all throughout the day. Maybe you feel like pizza and hamburgers and buffet-type food. You can find that on a cruise as well as healthier options and fine dining and gourmet choices. Depending on the cruise line, most of the food choices are included, but there may be some that are additional.
*Your ship is your floating hotel and transportation: You only have to get yourself to the cruise port and get on the ship. No driving from city to city or to your hotel as your ship is your hotel. Sit back and relax — it's your vacation!
*Families can save money on a cruise vs. a land vacation: When you consider the costs involved when traveling with children, it can add up. A cruise will include children's activities at no added expense to you. The programs usually age in range from infancy right up through teens. Add to that when pricing a cruise cabin, full fares exist for the first two passengers and is then discounted for guests three and four. With so many options onboard for all ages, everyone can be satisfied and nothing makes for a great overall value vacation than peace and quiet.
To get the most bang for your buck, I certainly suggest a cruise when considering a destination you've never been to before. You'll have your ship nearby while you explore and at the end of the day, you climb back onboard and head to your next port. Once you're bitten by the cruise bug, you'll ask yourself why you never cruised earlier! As for the Debbie Downers out there ragging on cruising, if they've only been on one cruise and it was 20 years ago (or even 5 years ago), cruising has changed so give it a try. You won't be disappointed!