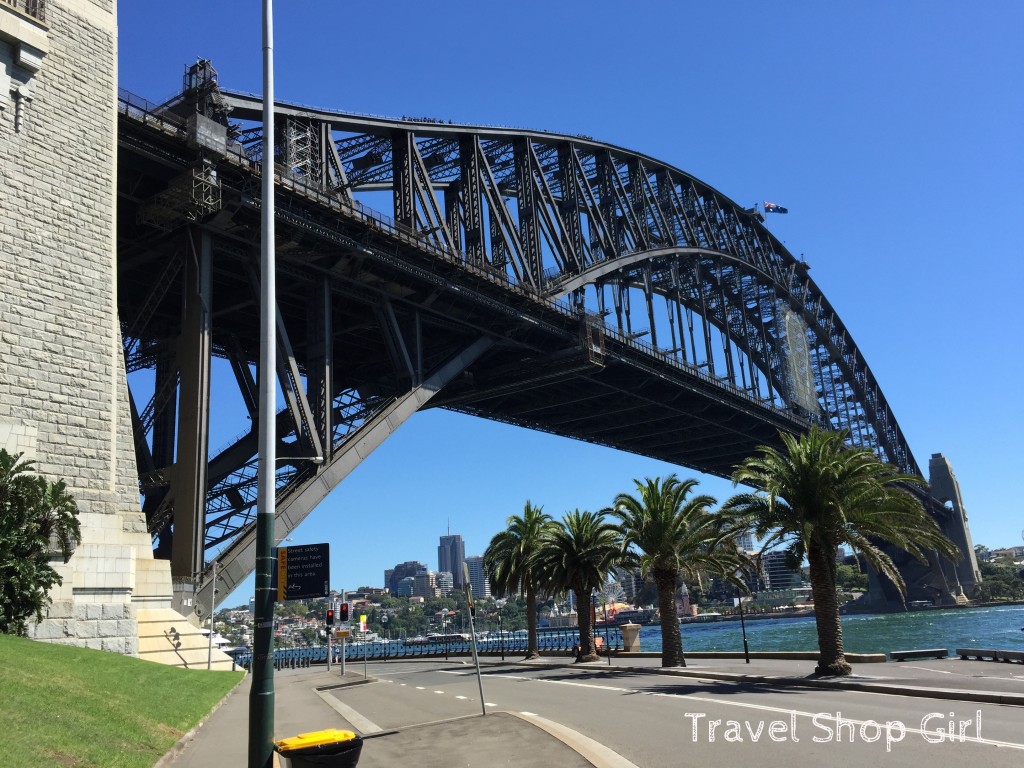 After 9 years of construction, Sydney Harbour Bridge, aka the "coat hanger," was opened and inaugurated on March 19, 1932, 83 years ago to span the Sydney central business district (CBD) and the North Shore.  Since that time, scores of people have crossed it and made their way under it as well.  This iconic structure stands tall in Sydney Harbour and was destined to be the focus of many of my photographs.  But I won't bore you with statistics.  Instead I thought I'd pair these photographs with interesting quotes about bridges.  Are bridges solitude, solemn structures made for introspective thought? You decide.
Twinkle Twinkle little stars
On a million motor- cars
Along the Harbour Bridge so high
Like a coat-hanger in the sky.  — Dorothy Auchterlonie's (Green) 1940 poem Kaleidoscope
A bridge of silver wings stretches from the dead ashes of an unforgiving nightmare to the jeweled vision of a life started anew. — Aberjahni, Journey Through the Power of the Rainbow: Quotations from a Life Made Out of Poetry
Over the water and looking toward Luna Park, Sydney Harbour Bridge stands tall and proud.
Fear builds walls instead of bridges.  I want a life of bridges, not walls. — Lisa Wingate, The Prayer Box
The view from under the bridge looking up.
The great systems that inform the world about the truth and life invariably claim to be absolutely truthful and well-balanced. In reality they are quaking bridges built out of yearning. ― Peter Høeg, Tales of the Night
Admiring the bridge as I walk up to it on a sunny day in Sydney.
Stop telling me not to burn bridges. Some bridges are meant to be burnt, some roads are never meant to be traveled again. ― Steve Maraboli
The fate of the bridges is to be lonely; because bridges are to cross not to stay!
― Mehmet Murat ildan
Whether in the foreground or in the background, Sydney Harbour Bridge is destined to be the centerpiece of any photo.