What do you do when you decide to travel somewhere, but you can't find a hotel room? Panic? Cancel your trip? Postpone your trip? Absolutely not! There are different options you can take including maybe staying at a B&B, staying at a friend's place, or like me, turning to airbnb. If you're anything like my husband, the thought of staying in someone's house while they're not there sounds like a setup for disaster, but believe me, it's not.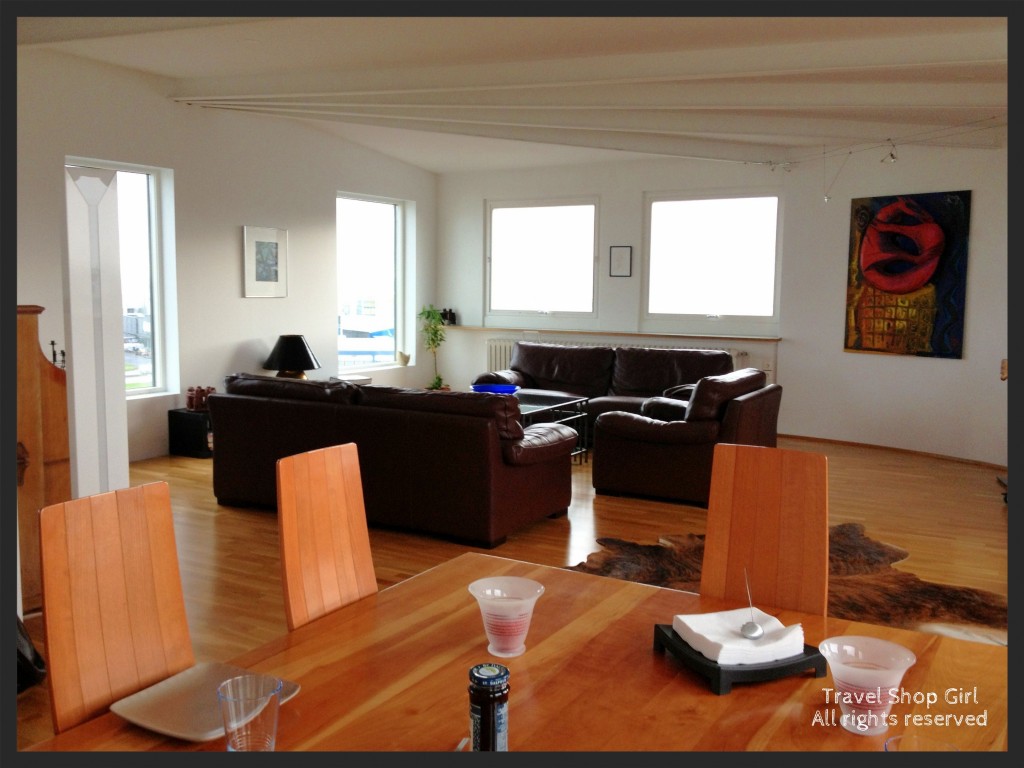 When we decided to travel to Reykjavik for the Reykjavik Marathon that my husband would be running in this year, I assumed that finding a hotel in town would be fairly easy. That proved to be a completely incorrect assumption as every single hotel room in every single hotel in Reykjavik had been sold out months in advance. Not wanting to panic, I even got my name on waitlists with several of the hotels, but I didn't want to wait and see if we would get a hotel at the last second. That's when I turned to one of my favorite websites, airbnb to help us out.
Unlike hotel websites, this website isn't run by anyone, but the people who have rooms, apartments (some really cool ones similar to what you could see at THESPACESTATION.CO.UK if you wanted to buy one), houses, cottages, and what have you to rent out to anyone wanting to stay in a different kind of accommodation. We used airbnb for our stays in Amsterdam and Berlin and I have to say, it appeals to me in ways that most hotels just can't. Everyone loves a luxury hotel and I freely admit that when I travel within the United States, I will look for a certain class of hotel as I know I will receive exactly what I am supposed to without any surprises. However, when I travel abroad, there is something insanely magical about wanting to live like the locals. Staying in an apartment in a less touristy area of a town or city provides me with a more authentic experience. Besides that, when I wake up I will absolutely know I'm somewhere different and not in another chain hotel in Boise, ID or Los Angeles, CA.
For this stay in Reykjavik, we were able to secure a ridiculously large 2-bedroom loft apartment. When I say big, I mean huge and way bigger than my house. The wide open windows were large and inviting and offered us spectacular views of the city out of every window.
This large loft apartment had more than enough space for my husband, son, and myself and we never felt cramped or as if we were living on top of each other. When I cooked dinner, we were able to sit at the large dining room table and relax in our own space. Granted, I like eating out when I can, but when you have dietary restrictions, especially in places that celebrate meat and seafood, sometimes you have to take matters into your own hands and cook for yourself. I ended up packing my protein powder and PB2 for my breakfast smoothies, protein bars, and Miracle Noodles, which definitely helped me out in the end.
There were two bedrooms, which meant our son could do as he wished and not be in our space if we went to bed earlier than he did or vice versa. The bed was more comfortable than most hotel beds I have ever slept in. So much so that when we returned home, my bed felt so uncomfortable that I went out and purchased a memory foam mattress topper to make it slightly better. Luckily there were some Recommended by mattressinquirer which is a site I trust for mattress reviews. So getting this mattress was a no-brainer!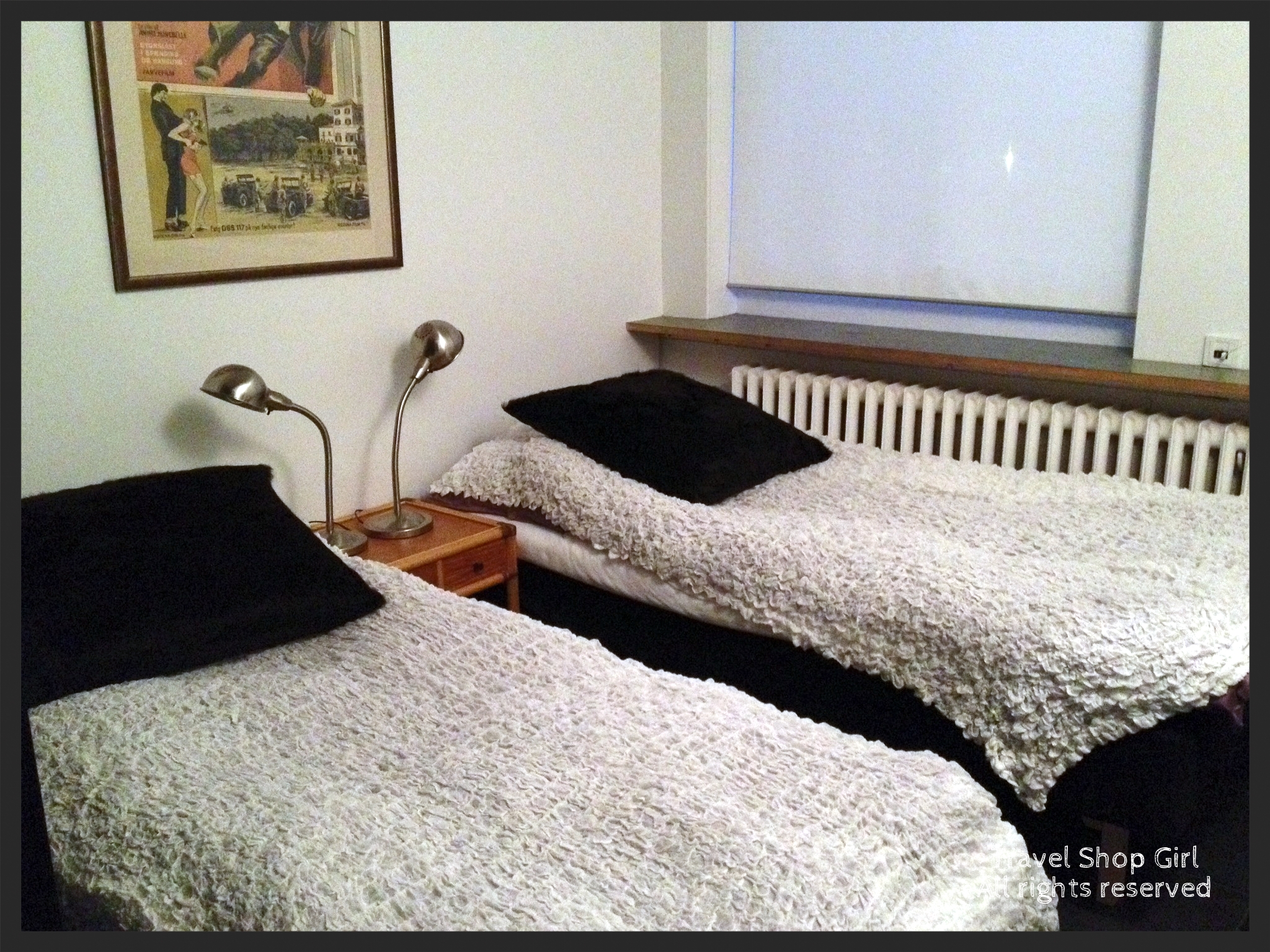 The second bedroom had two twin beds, which meant that the apartment could have accommodated four people easily although I think six could have stayed if you had to with air mattresses. One of the best bonuses of staying here was that we had free wifi throughout the apartment, cable TV (which we really didn't have the time to watch), and a washing machine in the apartment if we wanted to do laundry. No pesky additional fees like hotels like to charge for internet access or laundry.
I was a bit skeptical about staying somewhere that had only one bathroom, but strangely enough — it worked for us. The bathroom was also gigantic and had a huge whirlpool tub, which I thought Rich might benefit from after the marathon, but didn't. Besides a really cool sink and toilet, the door in the picture above was the entrance to the shower, which was the size of another huge room. I have never seen such a large shower, but I am so not complaining about it at all.
Although I have used airbnb when traveling to places I've never been to before, it was nice to know exactly where I wanted to stay in Reykjavik and to find an apartment that completely fit my needs. Despite the rainy weather that persisted throughout the majority of our store, just like my little Romero Britto monkey pictured above, I was a happy camper. Our stay cost us less than any hotel we could have stayed in and we ended up with about 10 times the amount of space. I call that scoring big!
Let me be clear about one thing. This isn't a post about pushing a website like airbnb, but instead about thinking outside the box. Yes, you can always find a hotel, especially luxury hotels just about anywhere in the world. But if you're looking for an authentic experience when you travel, this requires more than hopping online and booking the first hotel you find. If you want to live like the locals, why not consider living in a neighborhood where people live and not a touristy area that caters to tourists? It's like watching Americans travel abroad and search out McDonald's when they could be eating whatever the food is locally. Even if you only travel for a few days, you can immerse yourself in the local culture and learn so much more than you can if you stayed in your hotel room and only ventured out to hit the hotel spa, bar, and restaurant. We only get one shot at this life and I highly recommend grabbing life by the horns and running at full speed. Do you agree?