Can you do a road trip on a budget?
As I prepare for my wild adventure of a road trip through the Northeast next summer, I've been pondering whether or not it's possible to do a road trip on a budget. While a road trip can sound like an inexpensive alternative to other forms of travel, is it really? With the high costs that come with fuel, road trips can end up being more expensive than initially expected. However, if you were to get yourself a fuel efficient road trip van from somewhere like Intelligent Van Leasing, you could find yourself already saving money on your road trip. While basic car expenses can make road trips seem expensive, being able to find low car insurance costs can help you successfully minimise the amount that you spend while planning a road trip. Here's how I think you can successfully do a road trip on a budget.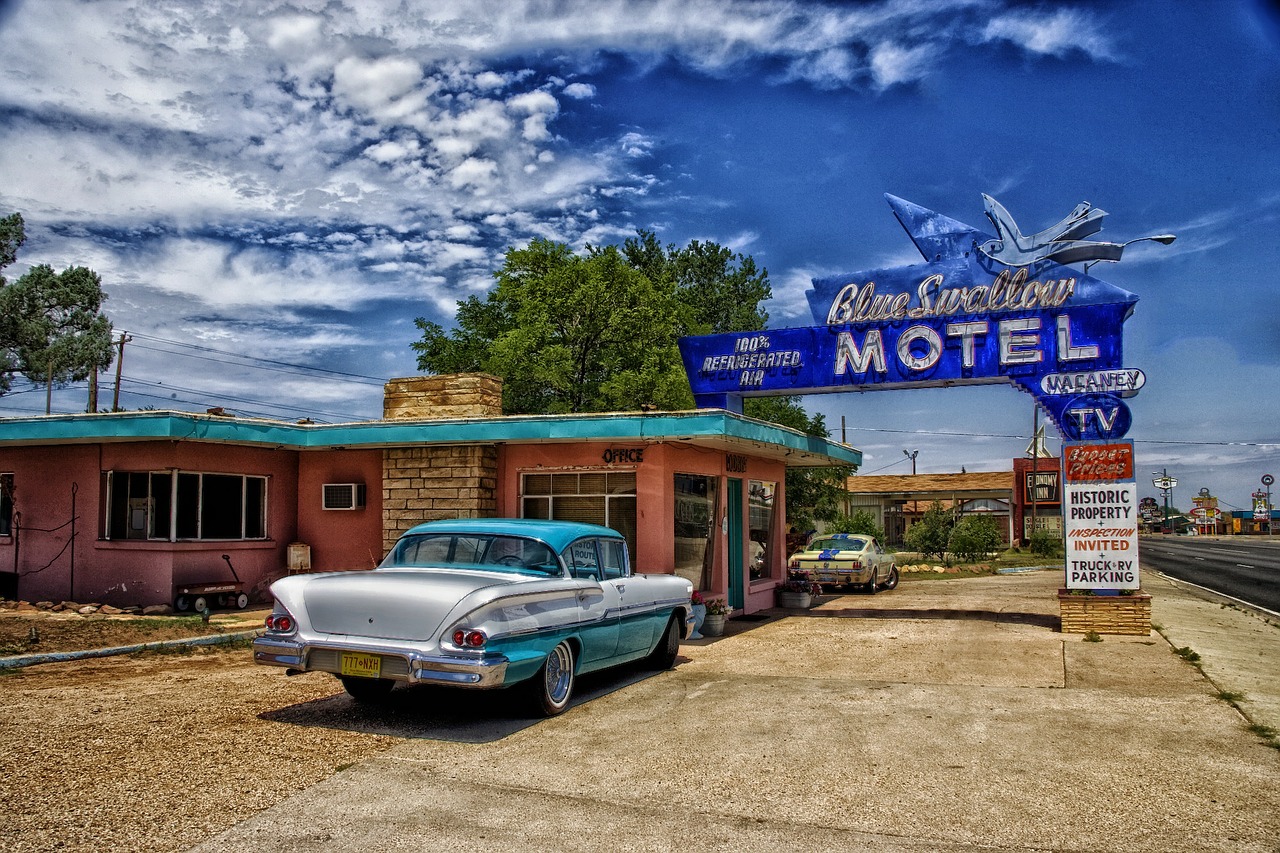 Pre-book all of your accommodations in advance: While you don't have to stay in cheap or questionable accommodations, by booking in advance you're certain to get better prices than walking into a hotel and asking for the best rate. I'm a huge fan of airbnb so if you're open to the idea of an alternative vacation rental, try them out for something different and a way to drive lodging prices down for your trip. You can completely eliminate the cost of hotels by looking at getting one of the aerodynamic lightweight travel trailers that are growing in popularity. This gives you the perfect place to sleep and you don't need to worry about paying for hotels every night.
Pack food, snacks, and beverages: While I'm not saying to eat every meal in your car, you'll find that you'll get farther faster when you're not stopping to dine out for every single meal while on a road trip. Consider eating breakfast at your hotel, packing snacks, maybe sandwiches for lunch, and then you can splurge with a dinner on the road without feeling guilty. Instead of buying bottled soda and other beverages, bring reusable water bottles and fill those up instead.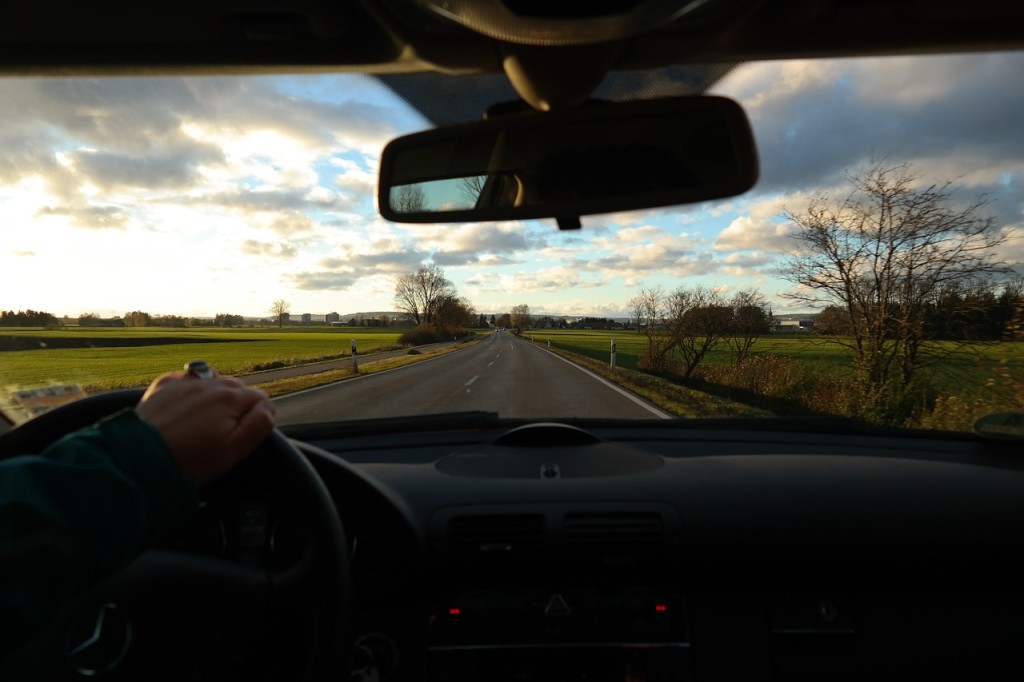 Use a rental car instead of your own car: Here's one that I've done in the past and while initially it might sound like an extra expense, it's not. Instead of adding mileage onto my own leased vehicle, I rent a car with unlimited mileage from a reputable car rental company to prevent adding mileage onto my own car. Always compare prices from all car companies from the big car rental companies to the little guys to get the best price. An easy way to do that is with a website like America Car Rental that will do the comparison pricing for you. If I can add a coupon to get the lowest price possible, you know I'll try.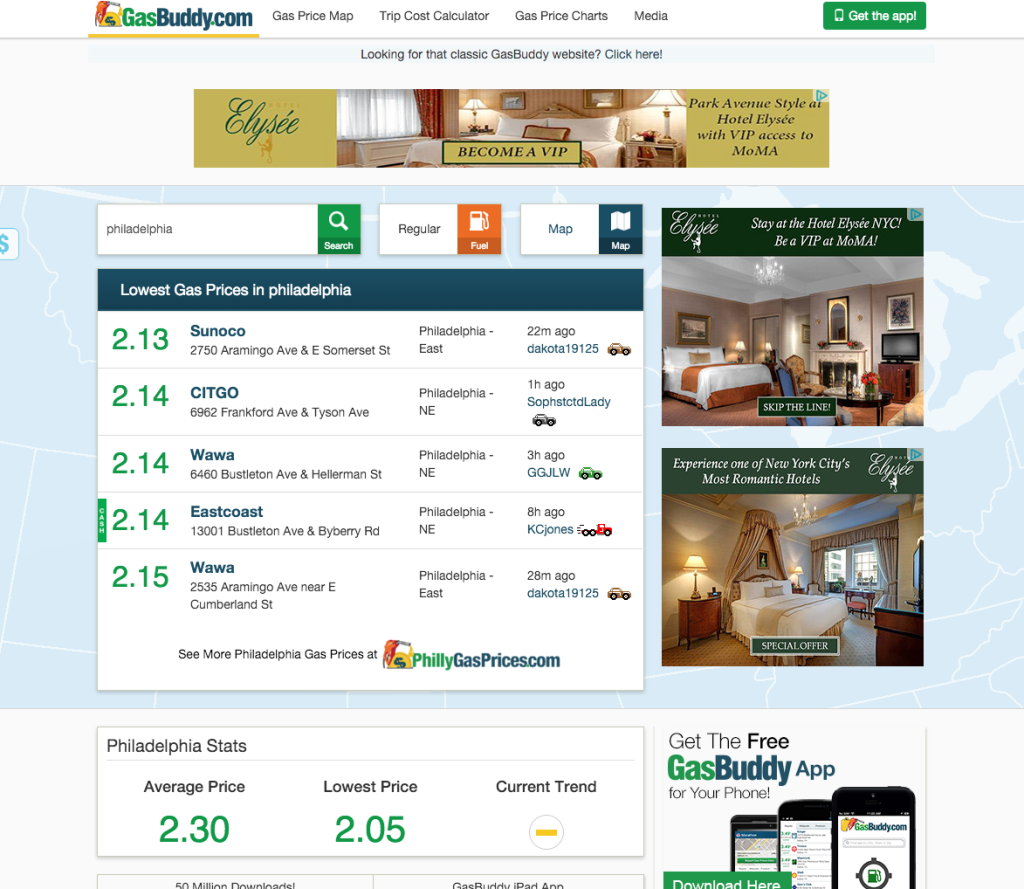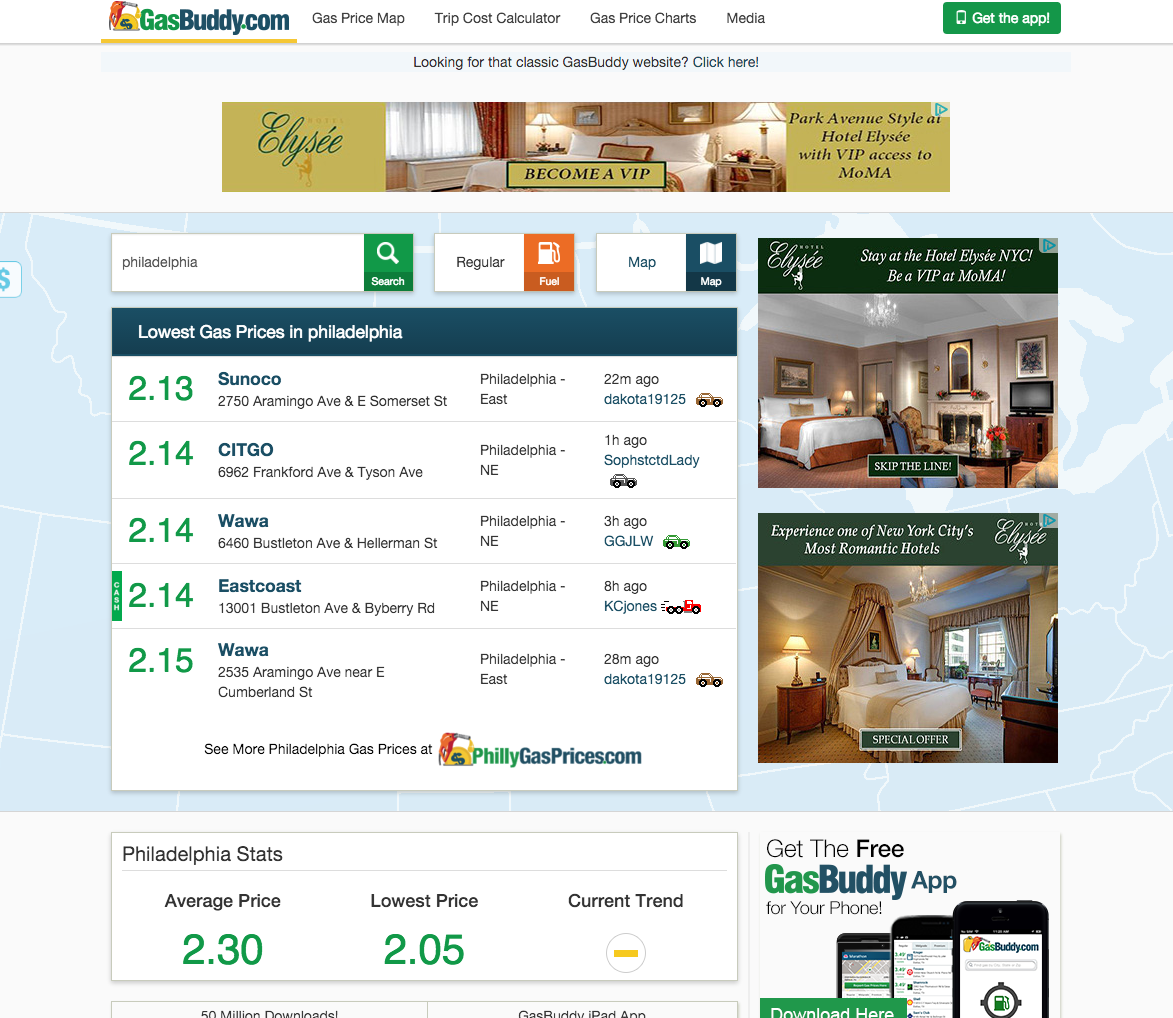 Use GasBuddy to locate best prices on gasoline: One of your biggest road trip expenses will definitely be the cost of gas so why not shop around for the best prices? Use GasBuddy, either the app or the website, to locate the best prices for gas along your travel route. Simply plug in a destination and it'll compare prices for you to let you know which gas station has the best prices.
Pack lightweight, breathable clothing that you can hand wash: If you're hoping to look and smell good on your road trip, you might want to do laundry while you're on the road. Depending on the length of your trip, see if you can skip the laundromat and hand wash some of your clothing instead. For maximum efficiency with this type of wash, pack lightweight and breathable clothing that will dry quickly. These items tend to be lighter and will also take up less space in your suitcase. Besides — no one wants to spend any part of their vacation in a laundromat, no less money on laundry.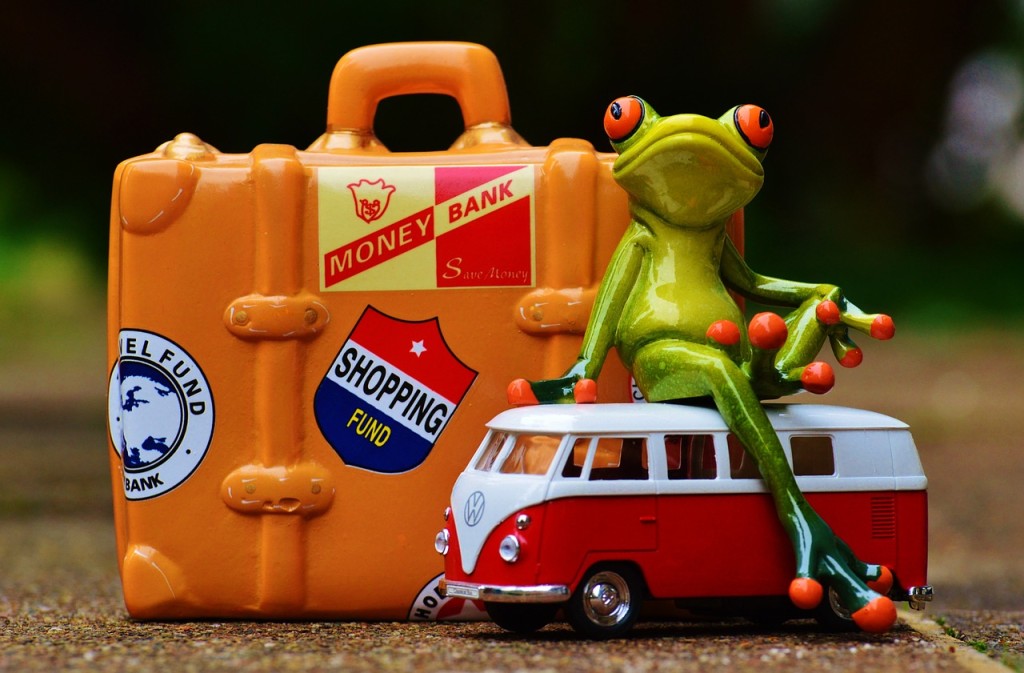 Try not to bring lots of luggage: Which brings me to packing. You don't want to add extra weight to your vehicle with ungodly amounts of luggage, which ultimately means worse gas mileage. Let's be real here: You're definitely not going to change three times a day like you're a supermodel on a photo shoot. You can still look good without a separate suitcase just for shoes. Trust me on this one.
Don't forget that if you are driving in motorhome, then the good news is that you will have plenty of space for all your luggage, but again you won't need to pack a lot of clothes (even though you have the space). A motorhome can be a great way to bring all your home comforts with you though, as it makes packing things a lot easier. If you are planning on getting a motorhome, then make sure you get the right insurance though (you can use Staveley Head Insurance to help you out with this)!
Doing a road trip on a budget doesn't mean you won't have fun. Think smart, plan ahead, and if you do that, you're bound to have a great road trip.
Check out more of my travel tips here. Have you ever planned a road trip on a budget?