Food on Oasis of the Seas
Oh, the food. The sheer abundance of incredibly savory and indulgent food on Oasis of the Seas is spectacular. From the specialty restaurants including Chops, Giovanni's, and Izumi to Park Cafe, the Solarium Cafe, and even the donut shop and Johnny Rockets, there is never a lack of great food on this ship. Gone are the days where people think that buffets are synonymous with cruise ships. Yes, the Windjammer Cafe is still alive and well, but during our week long cruise, we only went there once.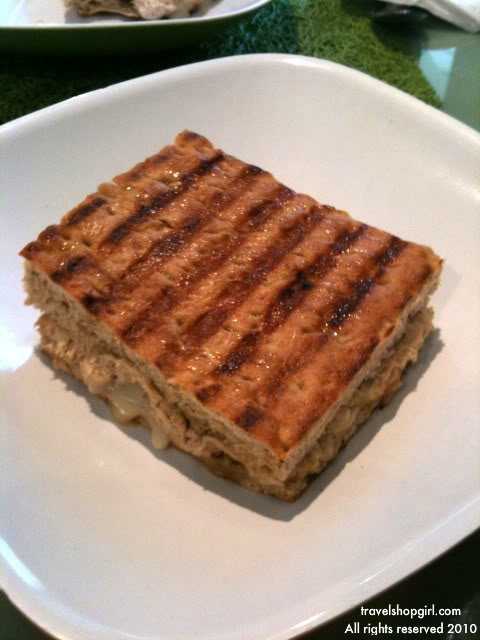 How about a freshly made panini from Park Cafe in Central Park?
Or the Ravioli di Polpa di granchio: Maryland Crab Ravioli, shrimps, chili oil and grape tomato sauce from Giovanni's?
My absolute favorite dining experience on the Oasis was spending some time in the afternoon with my husband at Vintages. Wine flights and tapas while sitting in Central Park – there is absolutely no comparison to that experience. The food was good as it looks.
I completely enjoyed my cruise on the Oasis of the Seas.  Read more about my cruise here.
Which dining venue on the Oasis of the Seas is your favorite?