A trip through Amish country isn't all about horses and buggies. There's so much to see and do so we were glad we had a second day to explore. What will you do when you visit? Here's a list of twelve things I did during my visit to Lancaster County, Pennsylvania.
On our second morning in Lancaster County, you know what was on my mind first thing in the morning: Breakfast!
1. Enjoy a Breakfast Smorgasbord: Off we went to Hershey Farm Restaurant & Inn, located in quiet Ronks, PA on 23-acres of Amish country farmland. While you could certainly stay at the Inn, we were here exclusively for the much talked about  Breakfast Smorgasbord and I couldn't wait to dive into breakfast.
The buffet at Hershey Farm Restaurant is as well thought out as the design of the restaurant with its beautiful dark wood and stonework. Inside the restaurant you'll find several serving stations, so don't expect long lines for food, even for made to order eggs and omelets. The buffet includes a variety of foods like eggs, bacon, sausage, waffles, French toast, pancakes, scrapple, biscuits, grits, oatmeal, pastries, and loads more.
As for me, I'm a sampler. I choose a variety of items to sample so I can try a little bit of everything. On this morning I had tried sticky buns, fresh veggies, fluffy pancakes, and the world's best, super flaky and moist biscuits. They were hot, fresh, moist, and so good. Yum! Breakfast at Hershey Farm Restaurant is served until 10:45 am daily and is only $11.99 per adult, $7.99 for kids 9-12, and $5.99 for kids 4-8.
2. Shop in the store: Still hungry? I don't know how you could be after that breakfast, but if you are, grab a thing or two from the bakery as you leave. The whoopie pies were as big as regular sized pies and came in all different flavors, too.
3. Have your picture taken with Big Amos: Before you leave don't forget to pose with "Big Amos."
If you're looking for a big, hearty breakfast to start your day off right, then you should try Hershey Farm Restaurant. They're open for lunch and dinner, too, and you should check out the website for reservations and a printable coupon, too.
Hershey Farm Restaurant & Inn
240 Hartman Bridge Road, Ronks, PA 17572
4. Take a Backroads Bus Tour: Next up on our trip was a visit to Amish Village for a farmhouse, village, and Backroads Bus Tour. Our driver of the 14-passenger bus, Jack, educated us about customs, beliefs, traditions, and how the Amish really live. For some reason I thought they lived separate from non-Amish, but that's not the case at all.
5. Look for horse and buggies: Driving through Amish country means looking out for the traditional horse and buggy of the Amish. Why do the Amish choose this as a means of transportation? In their everyday life they avoid modern technology like cars, television, and telephones. While they may use any or all of these at work, they don't allow them in their homes so they can value what is important to them and maintain or separate themselves from the rest of the "English" world.
TSG Tip: You might notice the Amish riding what looks like bikes down the road. But on closer inspection you'll see that it's not actually a bike, but a scooter retrofitted with a large bicycle tire.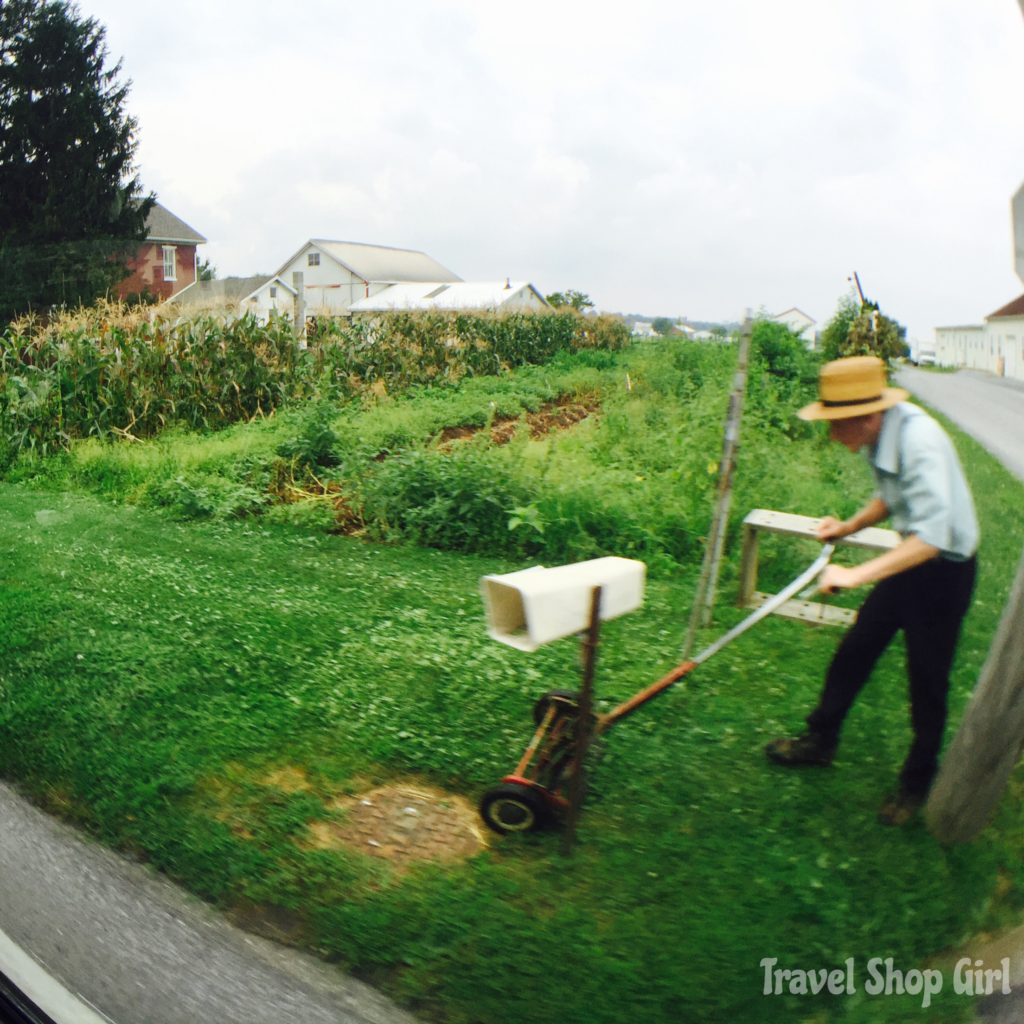 Avoiding modern technology has to make those everyday jobs that much harder like mowing the yard, for example. Here's a young Amish man mowing with a push mower. But they aren't complaining and it does seem somewhat nostalgic and a far simpler way of life.
6. Shop in an Amish roadside market: On the 90-minute Backroads Bus Tour, we visited a variety of Amish destinations including Busy Bee's Farm Market.
7. Eat a delicious Amish pretzel: I didn't buy any fruits, vegetables, or jams, I did buy a bottle of fresh squeezed lemonade and the most delicious and buttery fresh pretzel ever. I could hardly wait to eat it, which is why it's missing a bite in the picture.
Busy Bee's Farm Market
3378 Old Philadelphia Pike, Ronks, PA 17572
8. Look for camels: That's right – I said camels. Along the tour I spotted what looked to be a camel. Apparently an Amish farmer bought several to sell camel milk, which some say has been helpful for those children with autism.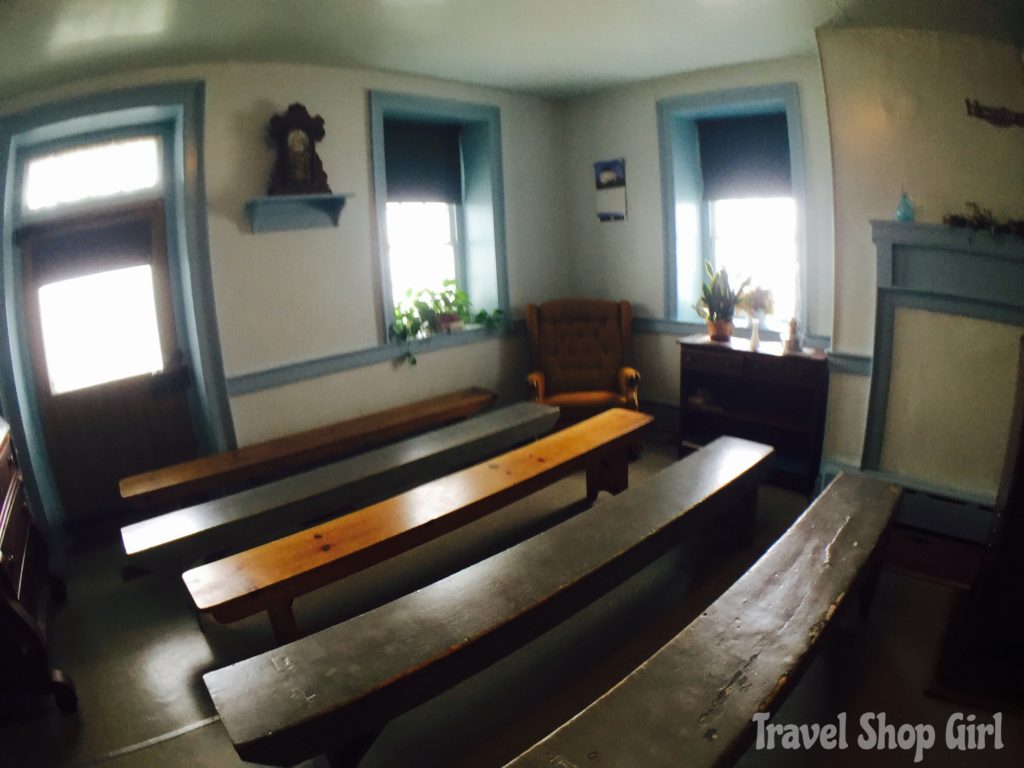 9. Tour the Amish Farmhouse and Village: After our Backroads Bus Tour, we were now ready to explore the 1840 Amish Farmhouse and Village, an authentic Amish farmhouse on the 25-minute guided house tour in Amish country.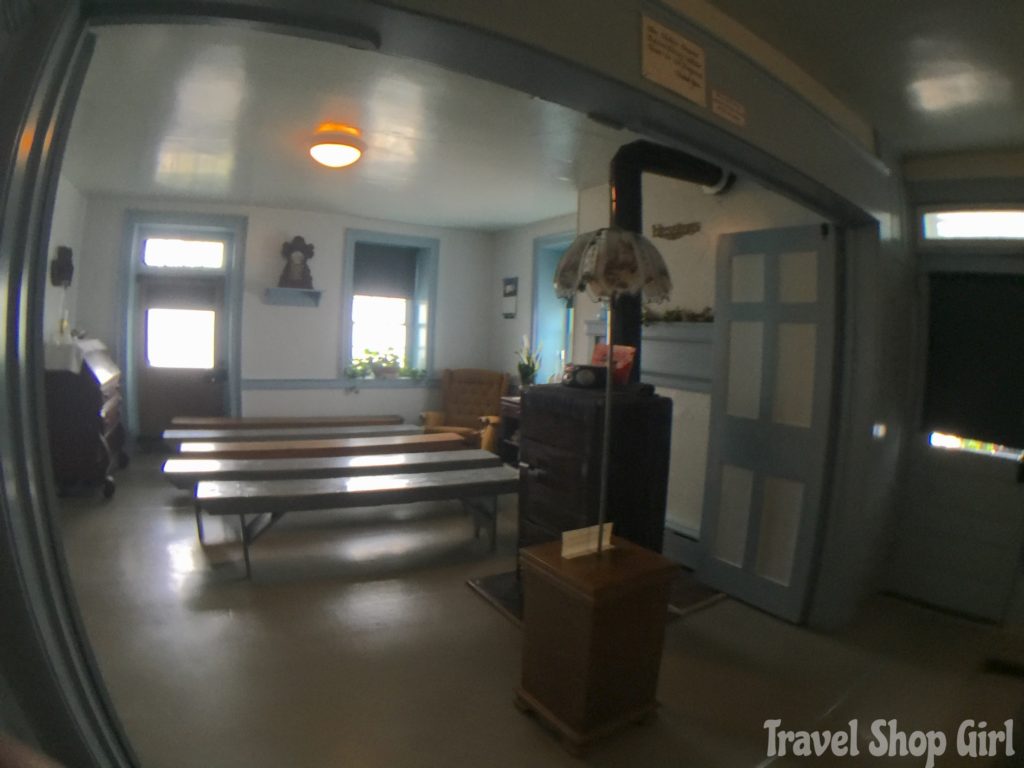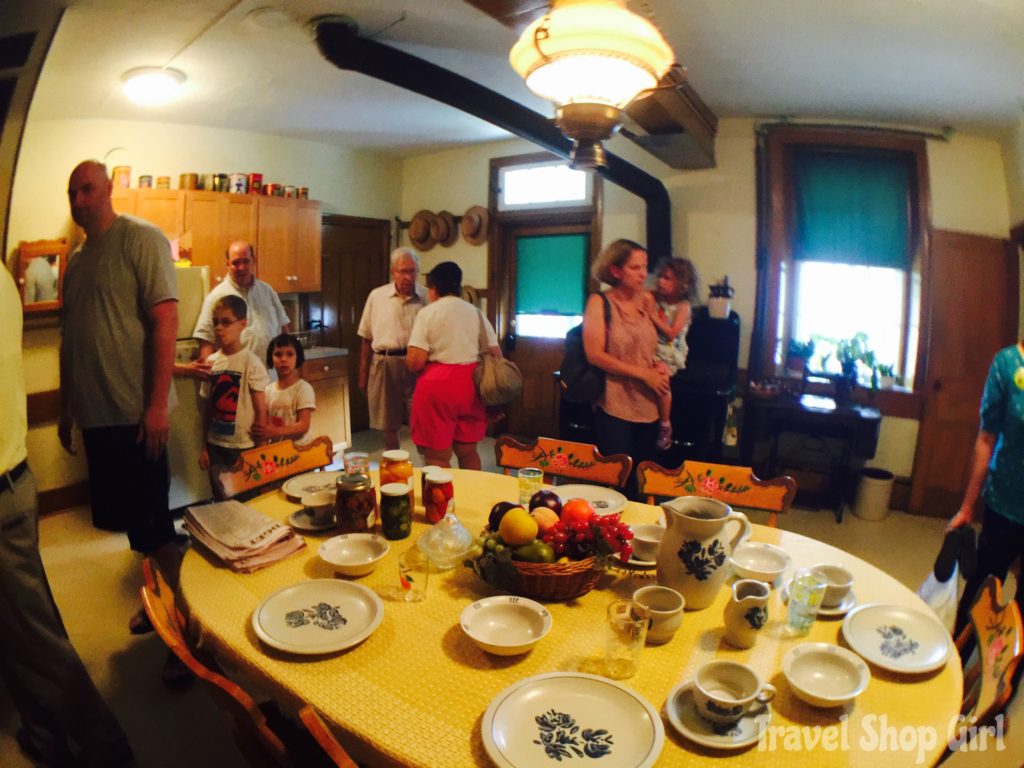 10. Learn about what the Amish wear: Younger girls wear brighter colors and often will adorn their clothing with buttons, something older girls and women would never do. As they get older, the girls transition to darker colors, including black.
TSG Tip: The white prayer cap indicates a young woman is single, whereas a black indicates that they are married.
Men's clothing usually consists of dark suits, trousers, suspenders, and shirts as well as a hat like a straw or black hat.
TSG Tip: Men with beards are married, which is an easy way to distinguish them from the single men in the community.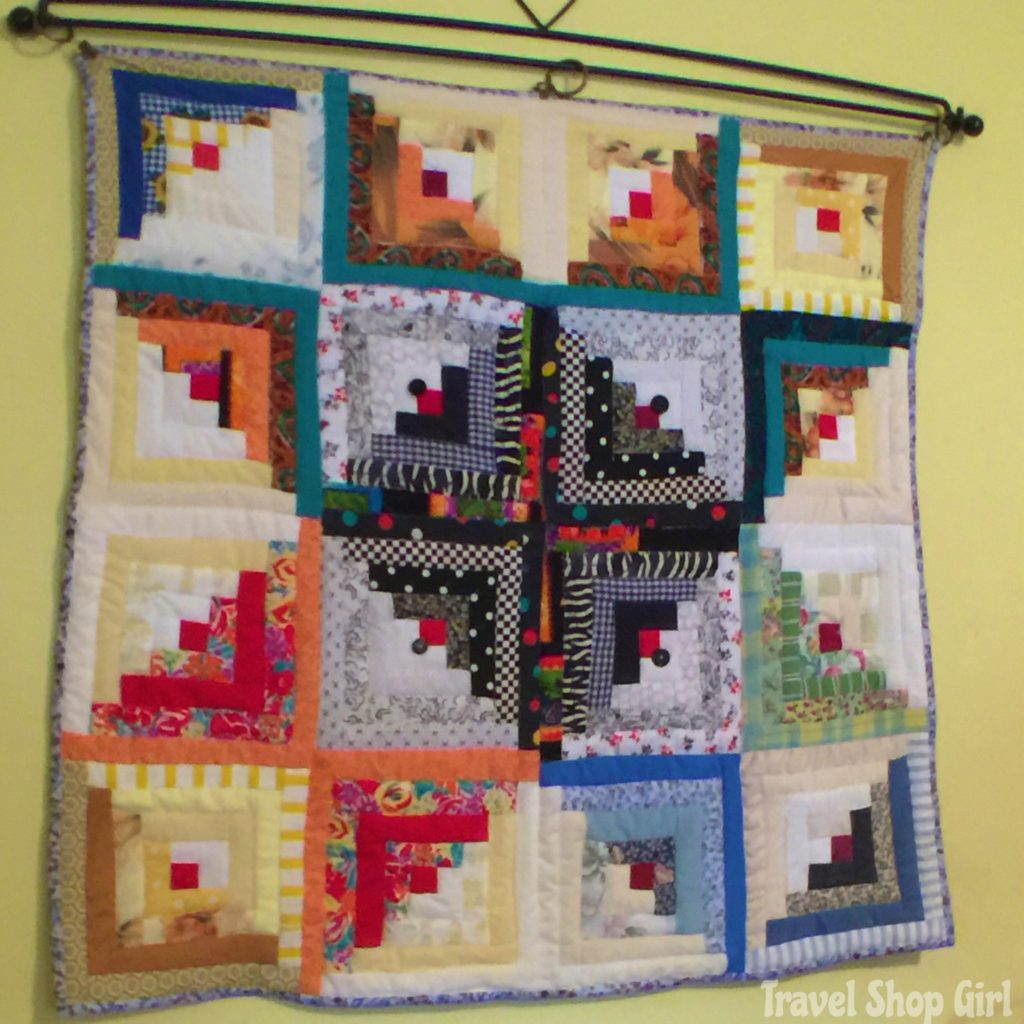 11. Admire Amish craftwork: Since I don't quilt or sew, I was in total admiration of the Amish crafts while at the Amish Village and in Lancaster County. Since they don't shop for these types of items, they simply make it themselves.
12. Explore Amish Village: Before or after any of your tours, take some time to explore the 12-acre village grounds with a barn and farm animals, a blacksmith shop, Amish crafts and souvenirs, and so much more. Don't forget to have a chat with the merchants to discover more about Amish life.
The Amish Village
199 Hartman Bridge Road Ronks, PA 17572
If you've never been to Lancaster County and Amish country, what are you waiting for? Experience a different way of life where you slow down and appreciate your surroundings minus all of the technology that keeps us preoccupied in our everyday lives. I think the Amish are definitely onto something. What do you think? Have you ever visited Amish country?
On day eight we leave Amish country and make our way to Bear Mountain, New York. Check out the many pics of our trip by reading all of the road trip posts and also searching the hashtag, #TwoChicksAndARoadTrip on Twitter, Instagram, and FaceBook.
---
While I was generously provided complimentary admission to the Amish Village (courtesy of Discover Lancaster) and breakfast at Hershey Farm Restaurant, all opinions and photographs, unless otherwise noted, are my own.