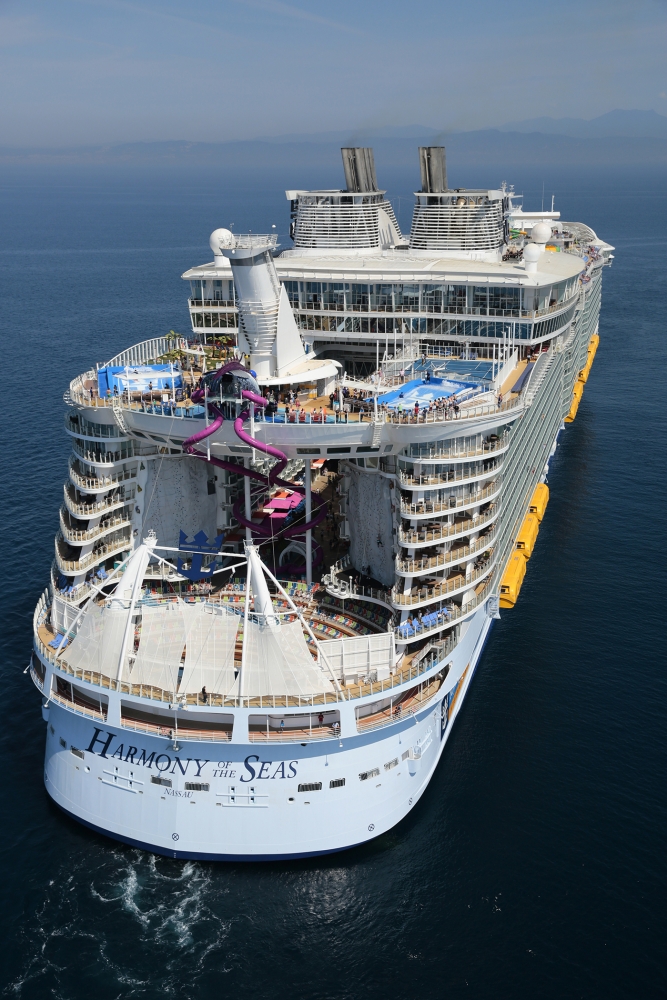 Royal Caribbean's latest cruise ship is the Harmony of the Seas. She went into service in May of 2016 making Barcelona her home port for the summer. But now it's time for her to set sail across the Atlantic to her new home port of Fort Lauderdale, Florida. As Royal Caribbean's Harmony of the Seas makes her transatlantic crossing, it's time to explore all of the statistics involved with this passage. Are you ready?
Check out this great infographic from Royal Caribbean that gives all of the specifics about Harmony of the Seas and her transatlantic crossing.
Can you believe how far she will travel and how long it will take? If I was on the ship, I might want to try out one of the 23 pools, waterslides, or Flowriders onboard, who's to say? Then I think I'd want to pony up at the Bionic Bar and get my drink on, but that's just me. Did you know that you can choose from one of the many cocktail options on this massive ship? There's 127 to be exact, but I suggest trying them all, but not all at once.
Don't forget about dining as Harmony of the Seas has 20 restaurants with over 300 individual menu options. That includes the eight super special specialty restaurants, too. No one is going hungry on this ship, right?
While it may take 14 days and 13 nights for Harmony of the Seas to cross the Atlantic, she's ready for her new home and her Caribbean sailings with a whole new slew of passengers. If you haven't booked your cruise yet, what are you waiting for? It's time to plan your next big adventure with Royal Caribbean. Fingers crossed I can get on this ship sometime soon myself.